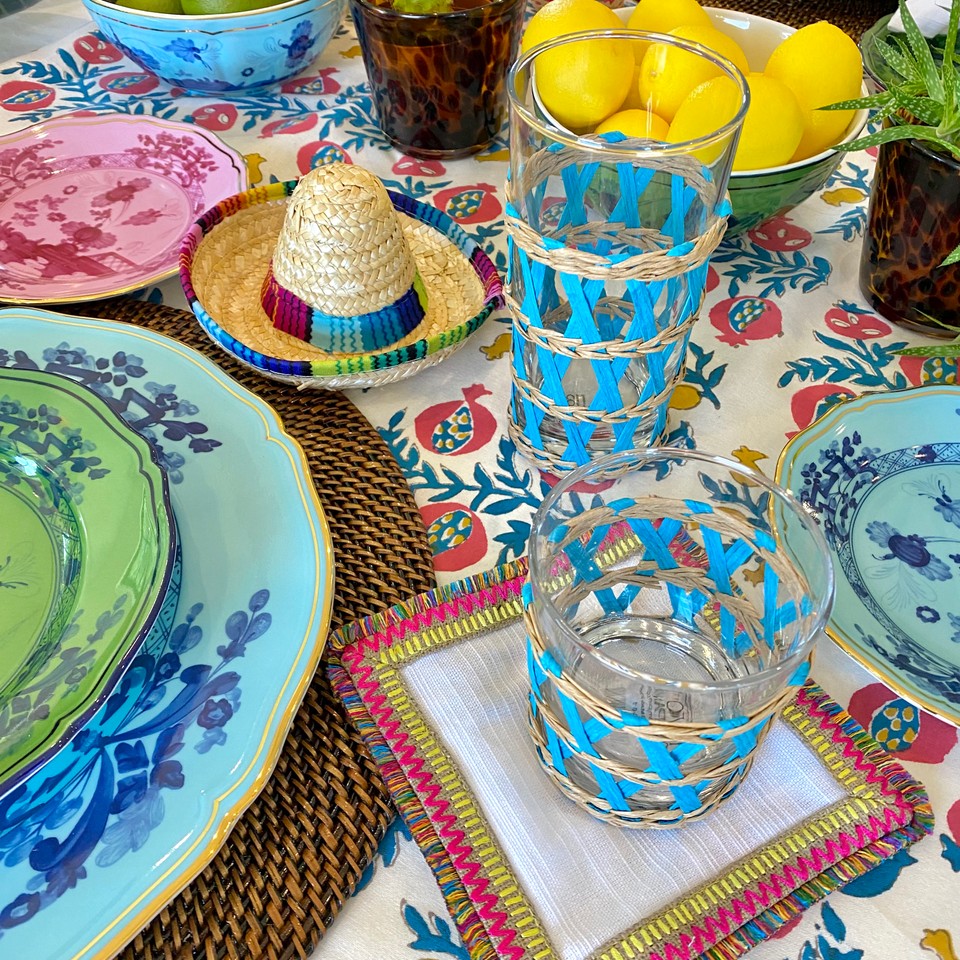 Cinco de Mayo Celebration
Many throw Kentucky Derby parties and some celebrate Formula One's starting of the engines. We Winter Parkies have our own beloved race. Ladies and gentlemen, line up your Chihuahuas! Cinco de Mayo is just around the corner and that means our favorite crazy small-town event is about to take place: The annual Running of the Chihuahuas! Our favorite local Mexican restaurant hosts this fiesta benefiting the Winter Park Lost Pets & Poodle & Pooch Rescue. If you have not experienced this spectacular "race," (more like a cat-walk), it is not to be missed. There is nothing more adorable, or festive, than a bunch of dressed-up Chihuahuas living their best life.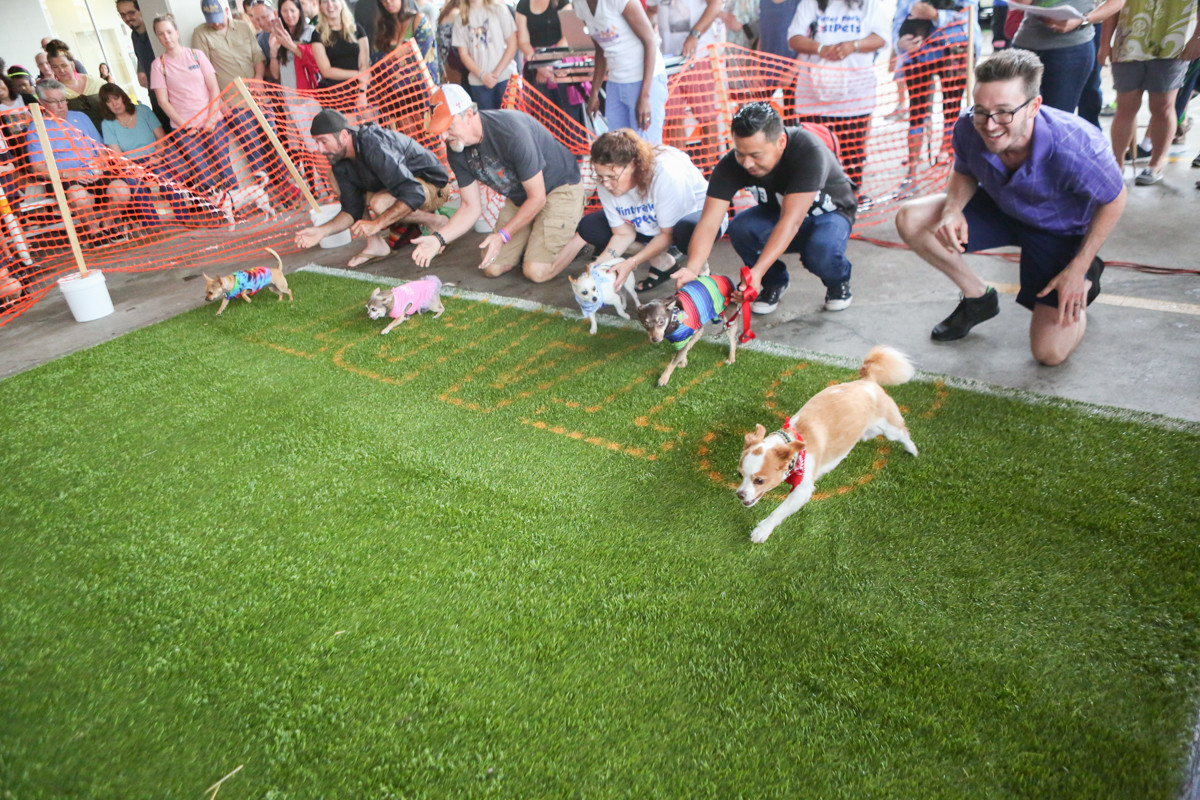 Once the Chihuahuas are resting, it is time to celebrate with our human friends. Those of us north of the Rio Grande frequently confuse Cinco de Mayo with Mexican Independence Day. This is incorrect. Cinco de Mayo commemorates Mexico's victory over the French force of Napoleon III on May 5, 1862. It represents a historic triumph of the Mexican people over European invaders and symbolizes the power and strength of Mexican culture. We Americans have taken this holiday, wrapped it in a tortilla, smothered it in guacamole, and fallen in love at first bite.
A Cinco de Mayo fiesta should be bright and colorful. Use clementine orange, bright pink, and pops of lime green & turquoise. Set aside your Easter lilies, and go for the gusto. Cheerful Gerber daisies and ranunculus flowers will look almost too perfect to be true. Potted cacti and succulents are easy to find these days and will add the perfect homage to the Mexican landscape.
Set up a taco bar; it's easy and your guests will love it. You will want to have plenty of options: beef, chicken, fajita-style vegetables, beans, and rice. We also love a Mexican fruit platter. Slice watermelon, pineapple, and mango into long pieces and season with a chili-lime powder like Tajin. Trader Joe's also sells a good one. Be sure to save the top of the pineapple for the fruit-platter centerpiece.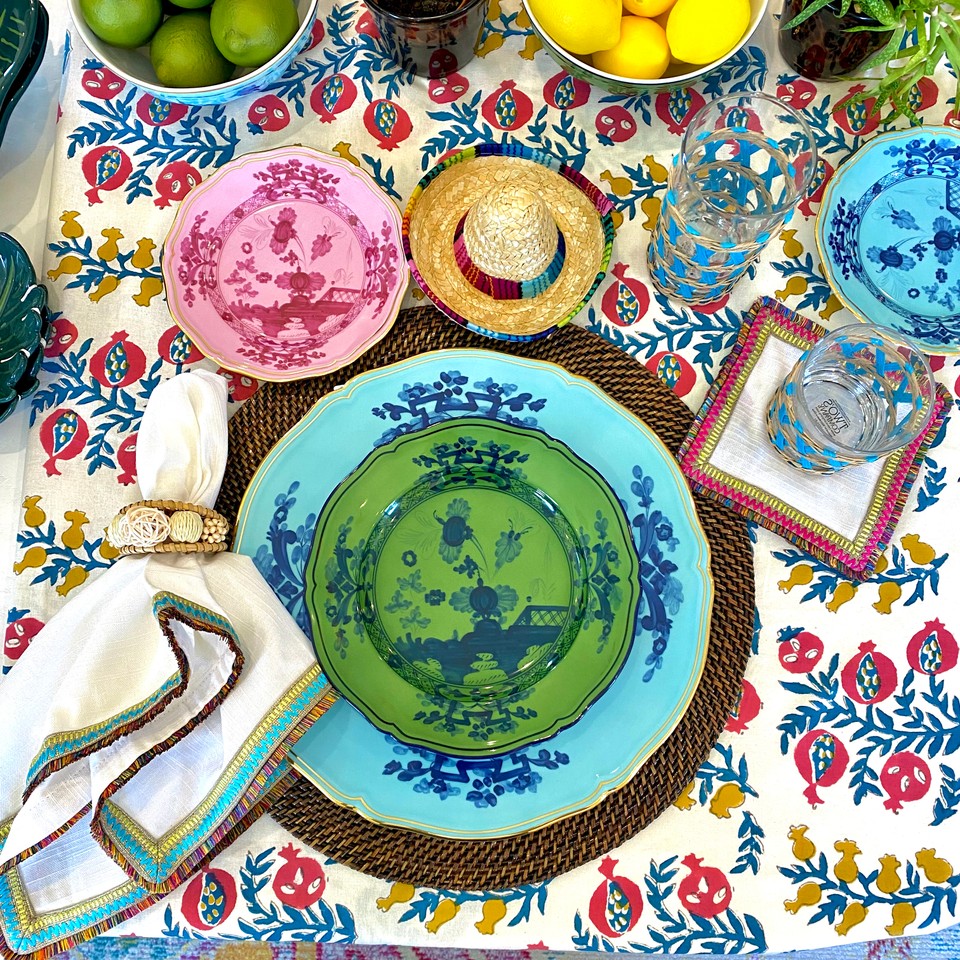 Your bar would be a good place to hang a traditional papel picado. These elaborate designs cut into bright colored tissue paper make a fun banner certain to draw your guests' eye to the cocktails. Of course, margaritas are a natural choice, and you certainly must have them on hand. But we like to be a bit unexpected, let's consider a couple of other festive refreshments your guests will be raving about long after the party ends.
Palomas are very popular in our world, and Ranch Water is all the rage these days. Please skip the premade ones in a can, and make your own. They are simple, light, and can be easily personalized. Speaking of personalized…are you ready to be crowned queen of the fiesta?? If so, make it easy to remember whose glass is whose by using a zester to carve an initial into a lime wedge for each guest's drink.
Whether hosting adults or your littles, a pinata always makes for a fun activity. Fill it with candy for the knee-high crowd and little bottles of booze for the taller set.
So, grab your maracas, and let's get shaking!