We Clementine ladies love the classics: white porcelain, freshly polished silver, glistening crystal, but every now and then you need to mix it up a bit. Let's face it, life is better "with a twist." In 1961, Chubby Checker's version of "The Twist" gave way to one of the biggest dance crazes of the 20th century. One year later, a dashing Sean Connery ordered James Bond's first vodka martini served "with a twist," although he does not say the famous words until "Goldfinger" in 1964. For those of you who grew up in the south, we all know family stories are mostly true with a dramatic twist or two added over the years.
This week, we are surrounding ourselves with lemons, limes, and oranges … we just cannot get enough citrus. Central Florida was once almost entirely covered in citrus groves, and the heavy scent of citrus blooms still fills the air each spring. Whether you are hosting a bridal shower, a baby shower, or just a casual brunch with friends, a citrus tablescape is a spring must. Pop in some pink, yellow, and white flowers, weave in some greenery, and you have preppy Florida style with a twist.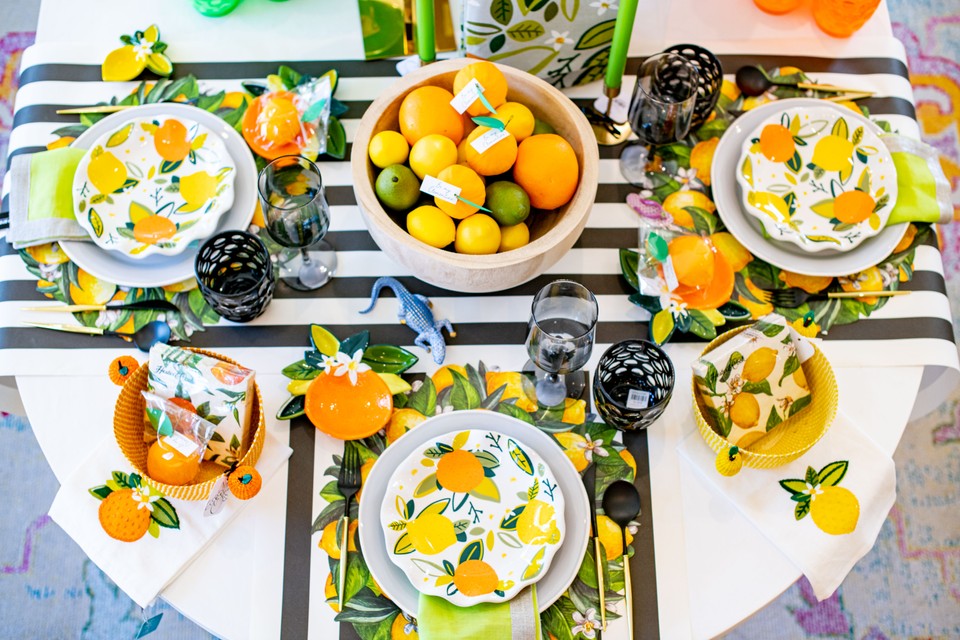 For a day occasion, rather than serving basic mimosas, set up a mimosa bar with bright pitchers of fresh juice and ice tea, and bubbly on ice. Guests will feel free to mix and match the drink of their choice. Our handwoven orange, strawberry, and lemon baskets are just waiting to be filled with warm biscuits and muffins, and you cannot go wrong with Alice Water's grapefruit and avocado salad, a classic brunch staple.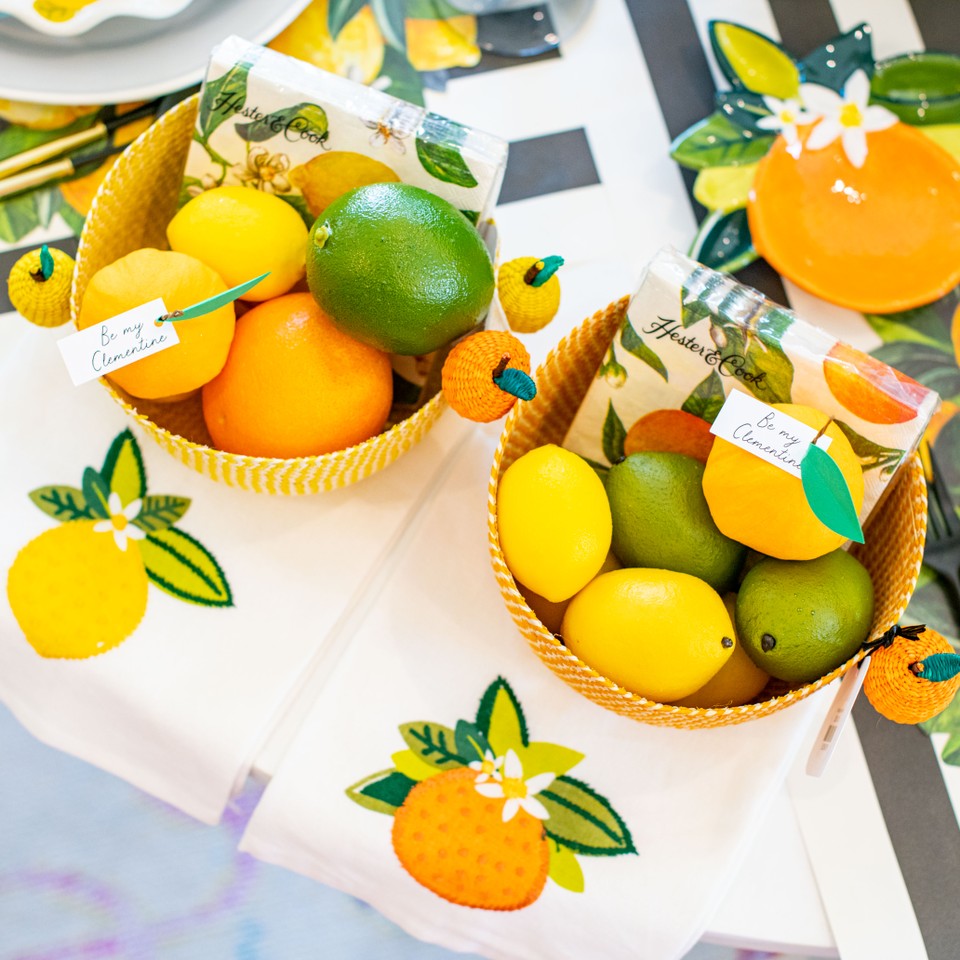 Citrus sweets are as easy to find and as they are hard to choose: key lime pie, lemon bars, and citrus tarts, to name a few. If the sun is setting and your guests are lounging, pour a little limoncello over vanilla ice cream or blueberry sorbet. And for those counting calories, forget the ice cream and just sip the limoncello. Remember there are no calories if you don't use a fork or spoon!
Whether it's blossoms, cocktails, or a print, we are grounded in the citrus style. How you will be remembered is in how you use the citrus … that becomes uniquely you, and ultimately, you with a twist.