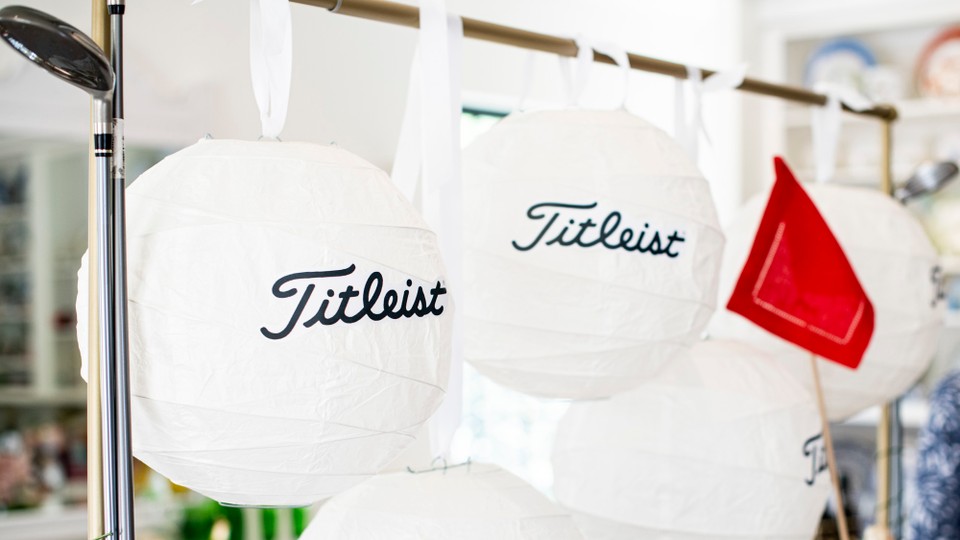 For one perfect weekend a year, we all slow down and enjoy the artful beauty of the Masters. Practically neon green grass, yellow flags waving to us in the breeze, and miles and miles of bright beautiful azaleas. More than thirty varieties of azaleas can be found around the course and the 13th hole, appropriately named Azalea, is surrounded by more than a thousand azalea shrubs. So how do they get all these plants to bloom at the same time? The Ice Theory has been around for decades and suggests Augusta National packs its blooming beauties in ice to postpone early blooming. Now, who doesn't love a good horticulture conspiracy theory; however, for this to work on 365 acres in the South Georgia heat, it just may take Willy Wonka and all his oompa loompas. Perhaps, as former PGA pro, Mac O' Grady said, "This is where God hangs out," and the azaleas bloom for Him. Regardless of the reason, we are ready to celebrate the azaleas and all they have come to represent at the Masters.
There are a few necessities one must-have for a proper Masters' party.
First, set the scene. Adorn your home with the colors and scents of Magnolia Lane. Fill any and every vase with all the white, yellow, and pink flowers you can find. If you are lucky enough to have a blooming gardenia bush, snip a few buds and put them in vases throughout your home to capture that sweet southern air. A few pots with ryegrass or wheatgrass would add both dimension and color. Just for fun, you could add crystal bowls filled with personalized golf balls.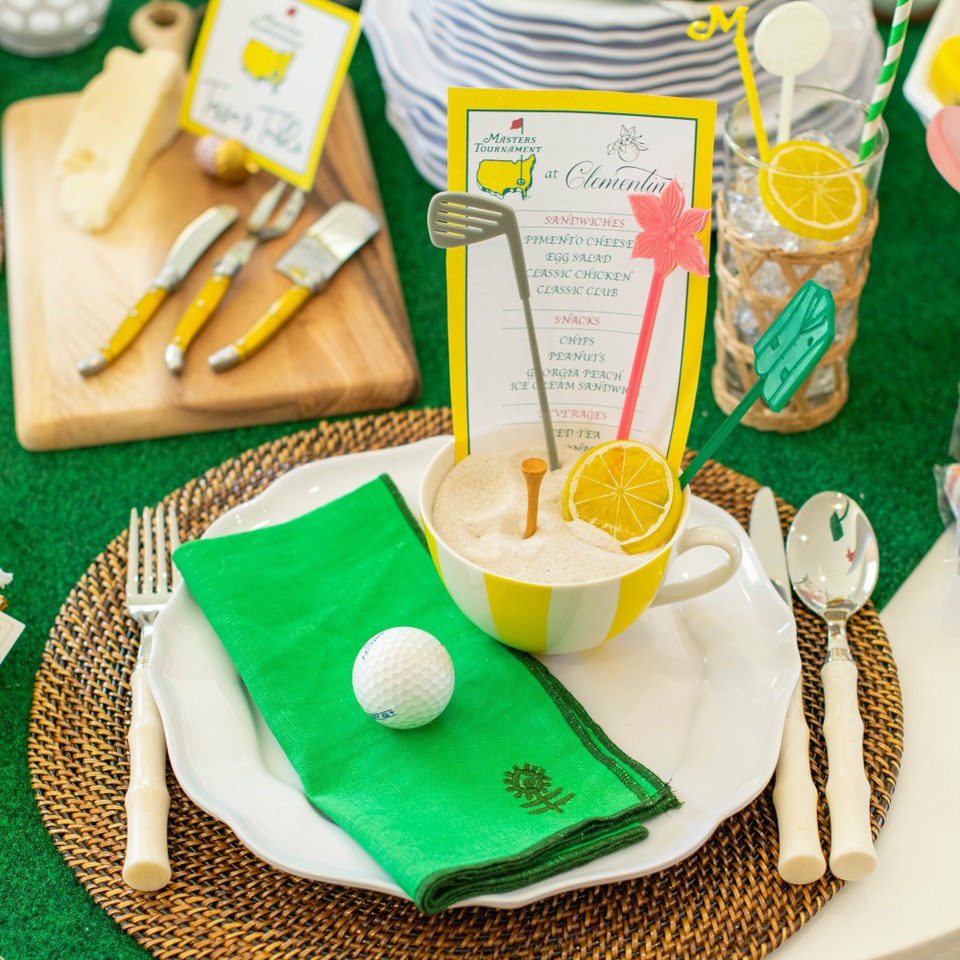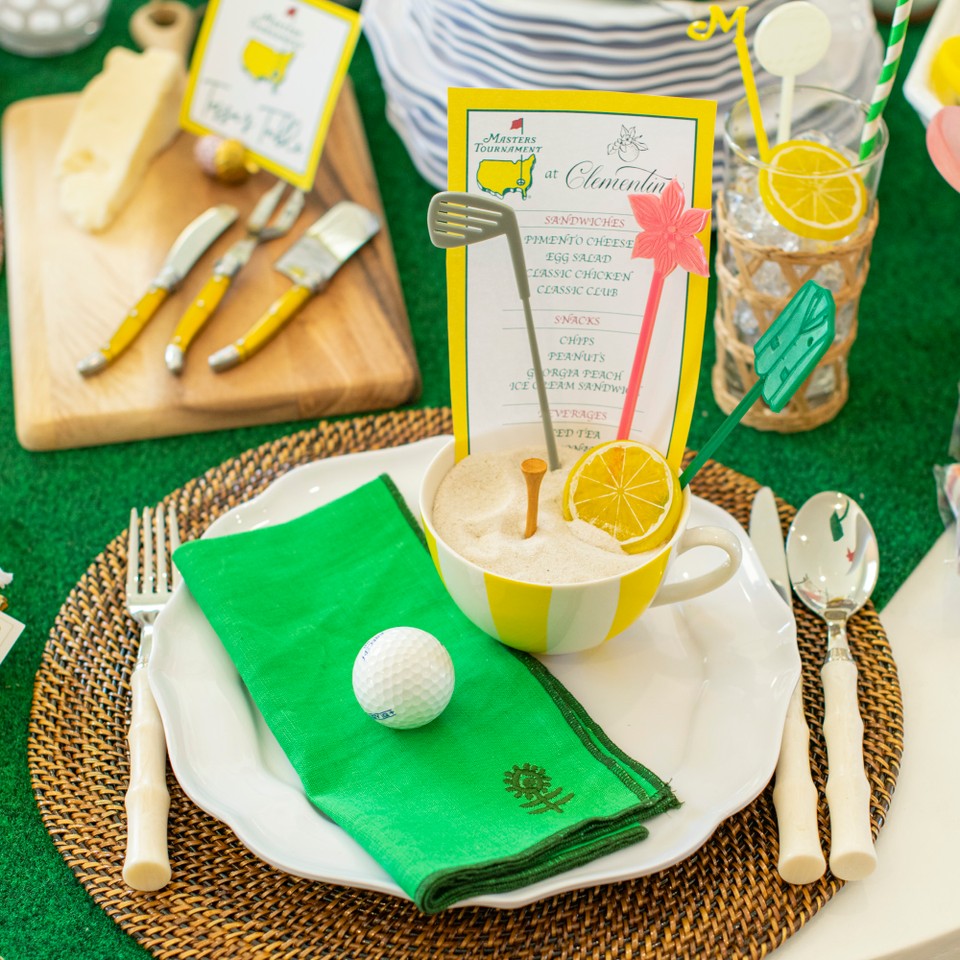 Next, polish your silver. You will want to serve the iconic pimento cheese and egg salad sandwiches on sparkling silver trays. At the Masters, these sandwiches are served wrapped in green wax paper. If you want to go the extra mile, wrap them in green and white checked wax paper and add a yellow sticker. Both are easily found online. If you are hosting little "caddies", club sandwiches, orange "wedges", and "sand traps" (rice Krispy treats) are sure to be a hit.
For that hole-in-one dessert, make Masters Georgia Peach Ice Cream Sandwiches. Simply peach ice cream between two sugar cookies.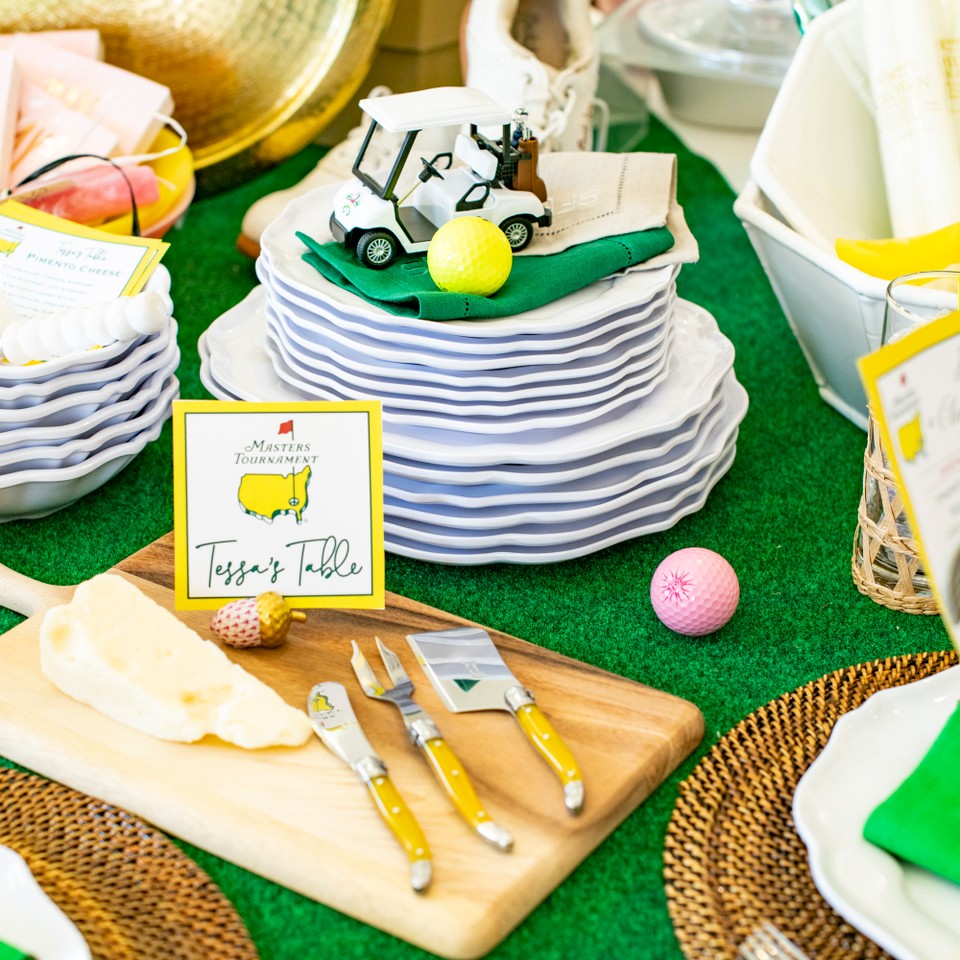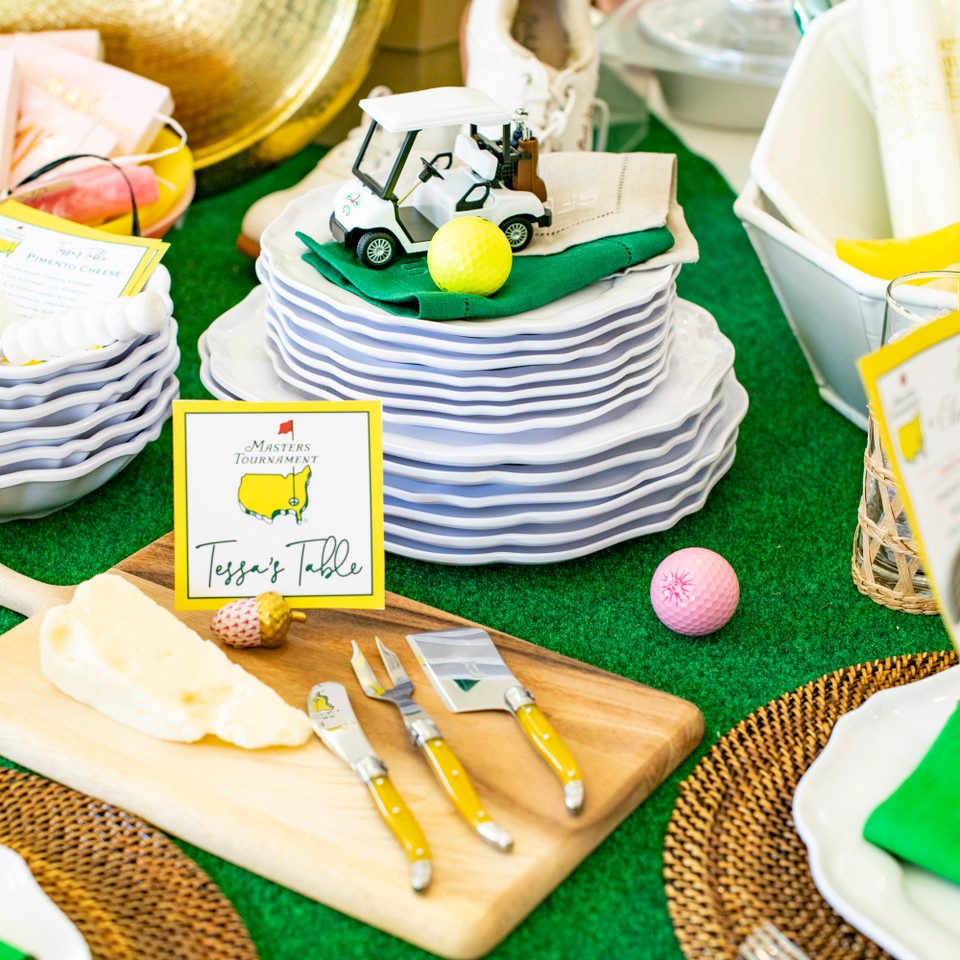 Finally, the Azalea Cocktail. This is the Masters' signature cocktail and will be yours as well as soon as you have your first sip. You can substitute vodka for gin if need be, and sometimes we like to add a splash of champagne or prosecco to add some bubbles. No need to give you the recipe for just one, otherwise you will spend the whole party behind the bar. Instead, whip up a pitcher, or two, and have them ready to go in the refrigerator.
Azalea Cocktail
1 part lemon juice
1 part pineapple juice
2 parts vodka
Splash of grenadine
Mix, serve over ice, and enjoy.
Turn up "Georgia On My Mind", slip into a green sundress, and enjoy one of sports' most beautiful competitions.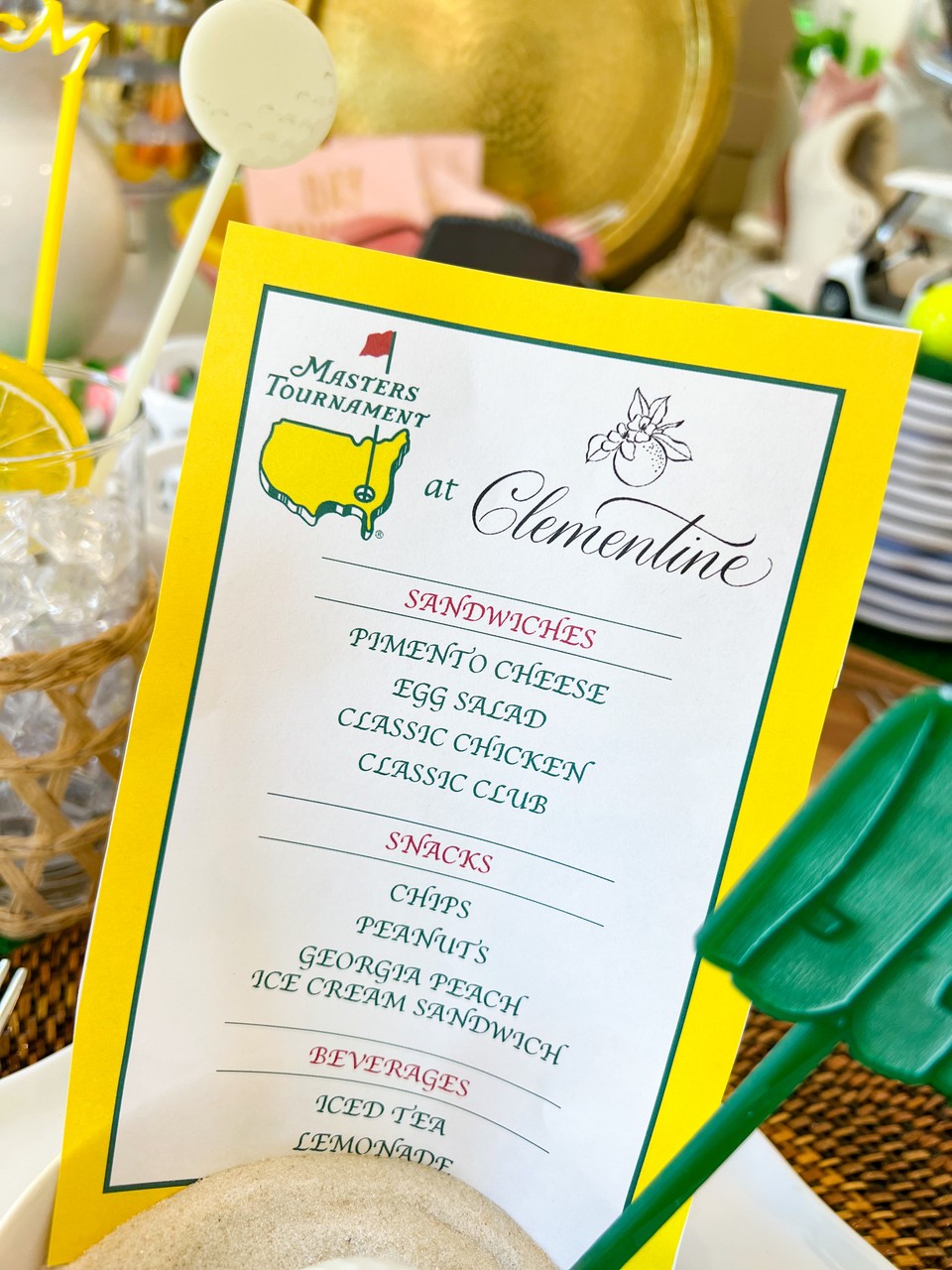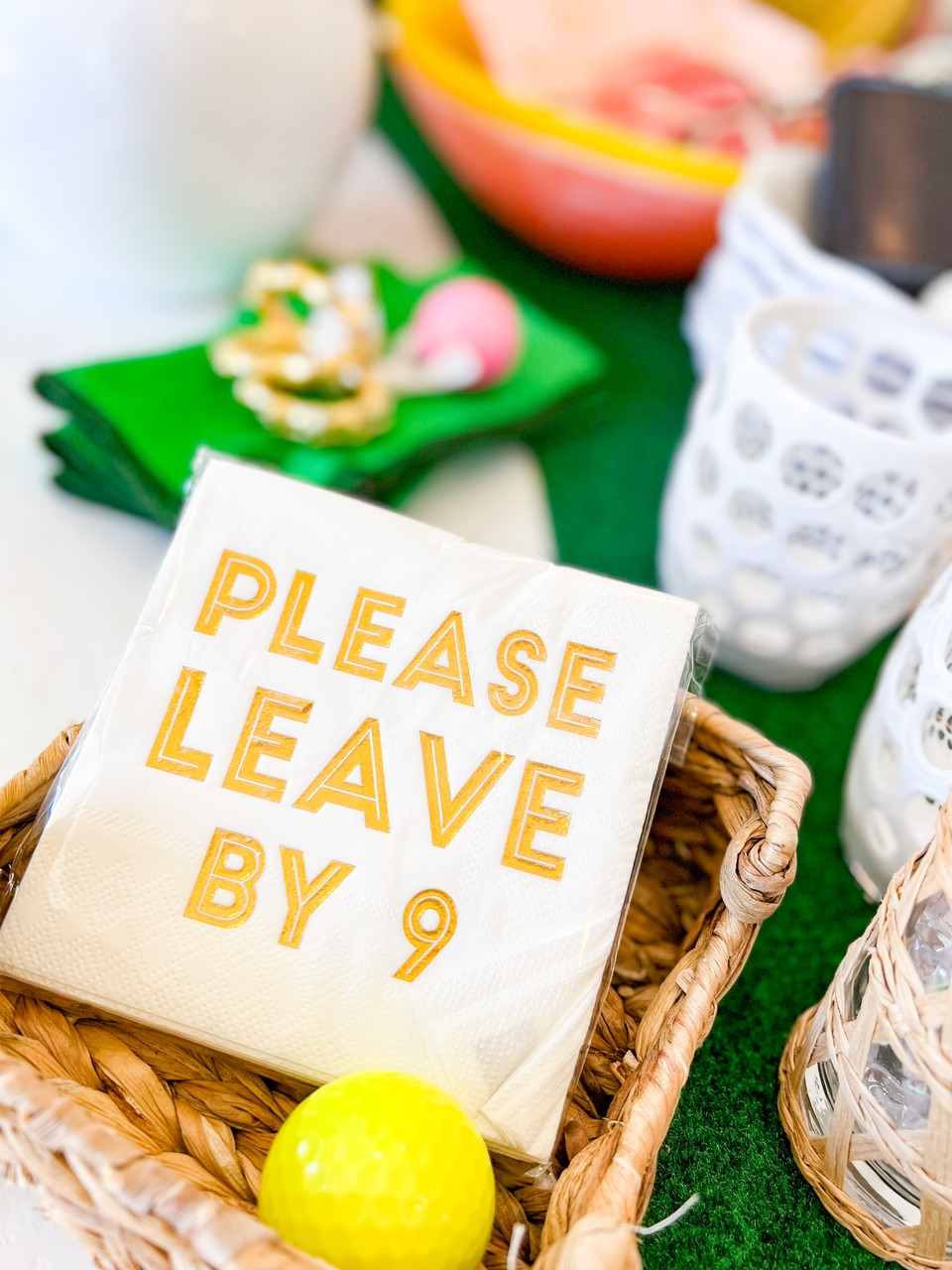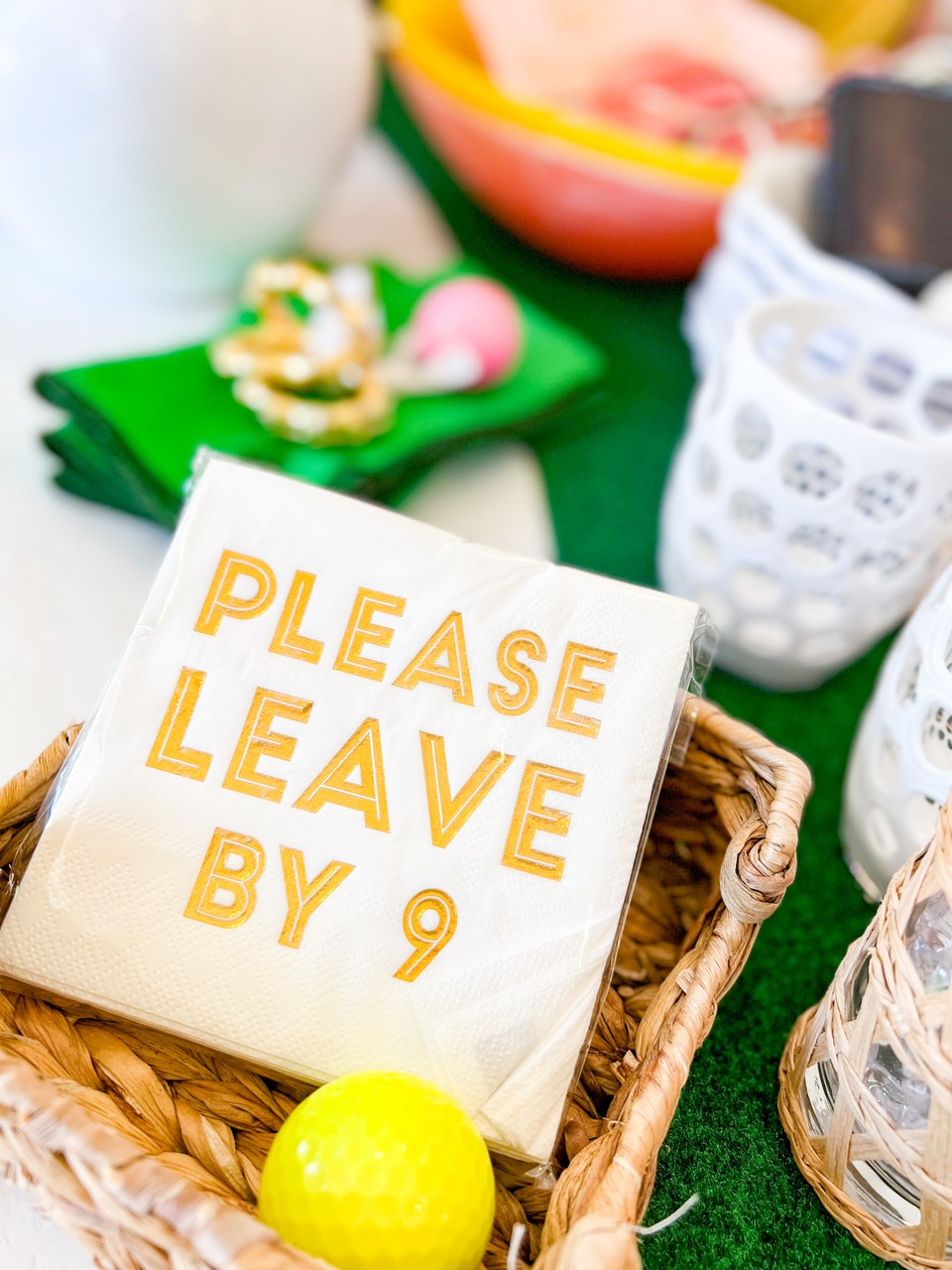 Shop the Table
White Lente Acrylic Tumbler
$22.00
Round Placemat, Set of Four
$150.00
Icon Linen Napkin, Spruce
$14.00
Montecito Flatware Set
$78.00