A St. Patrick's Day Celebration
Who needs luck with friends like us!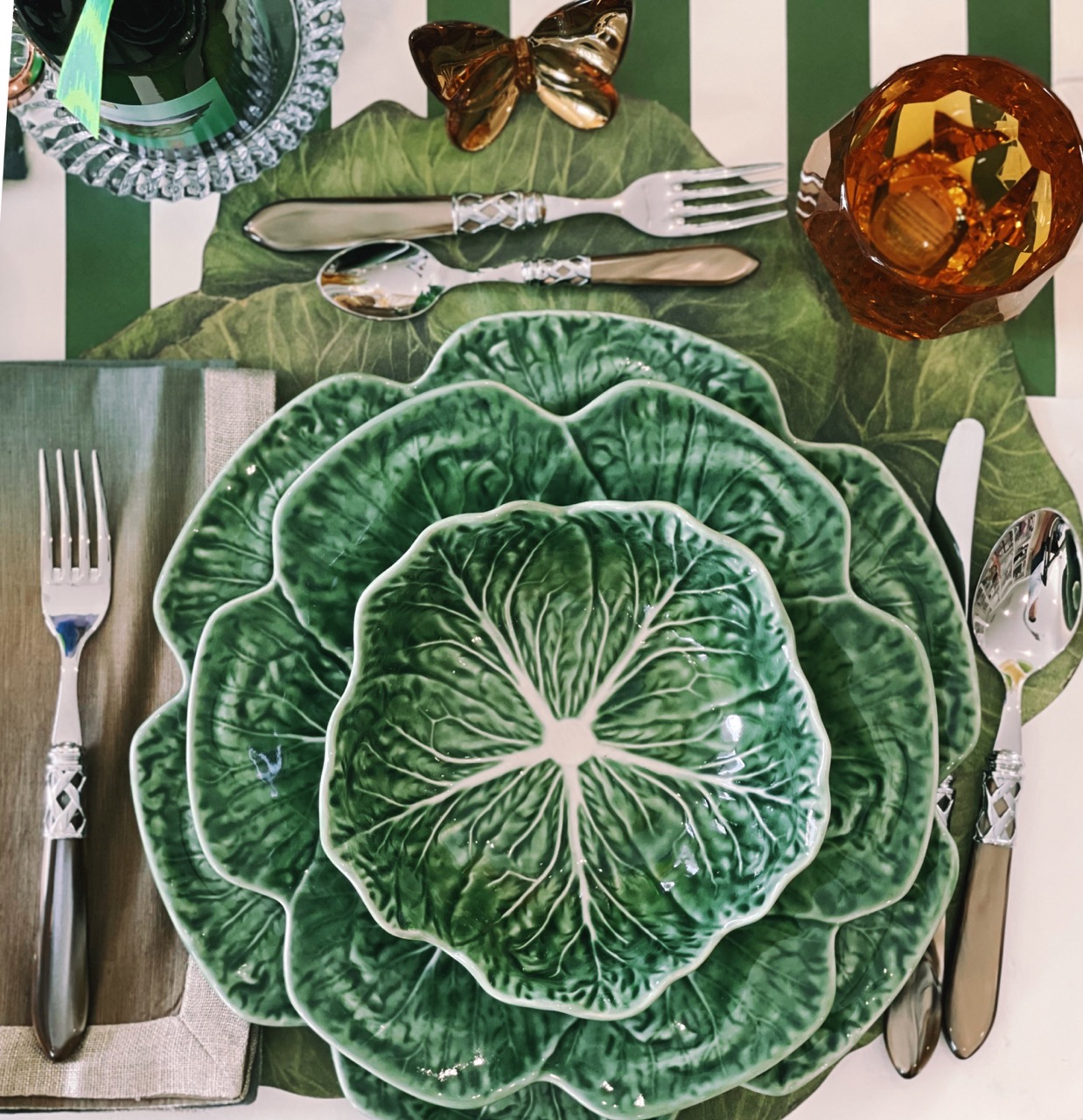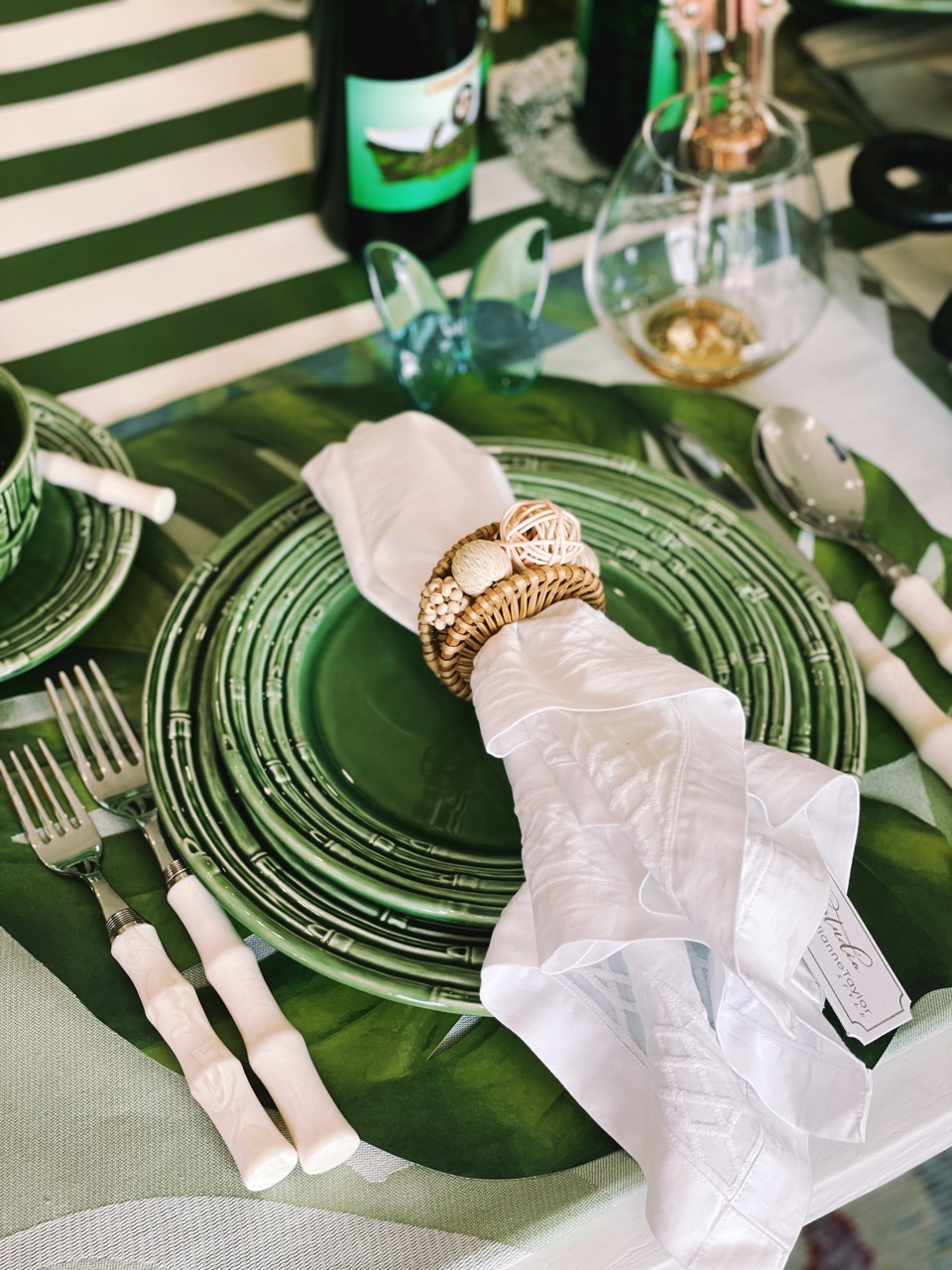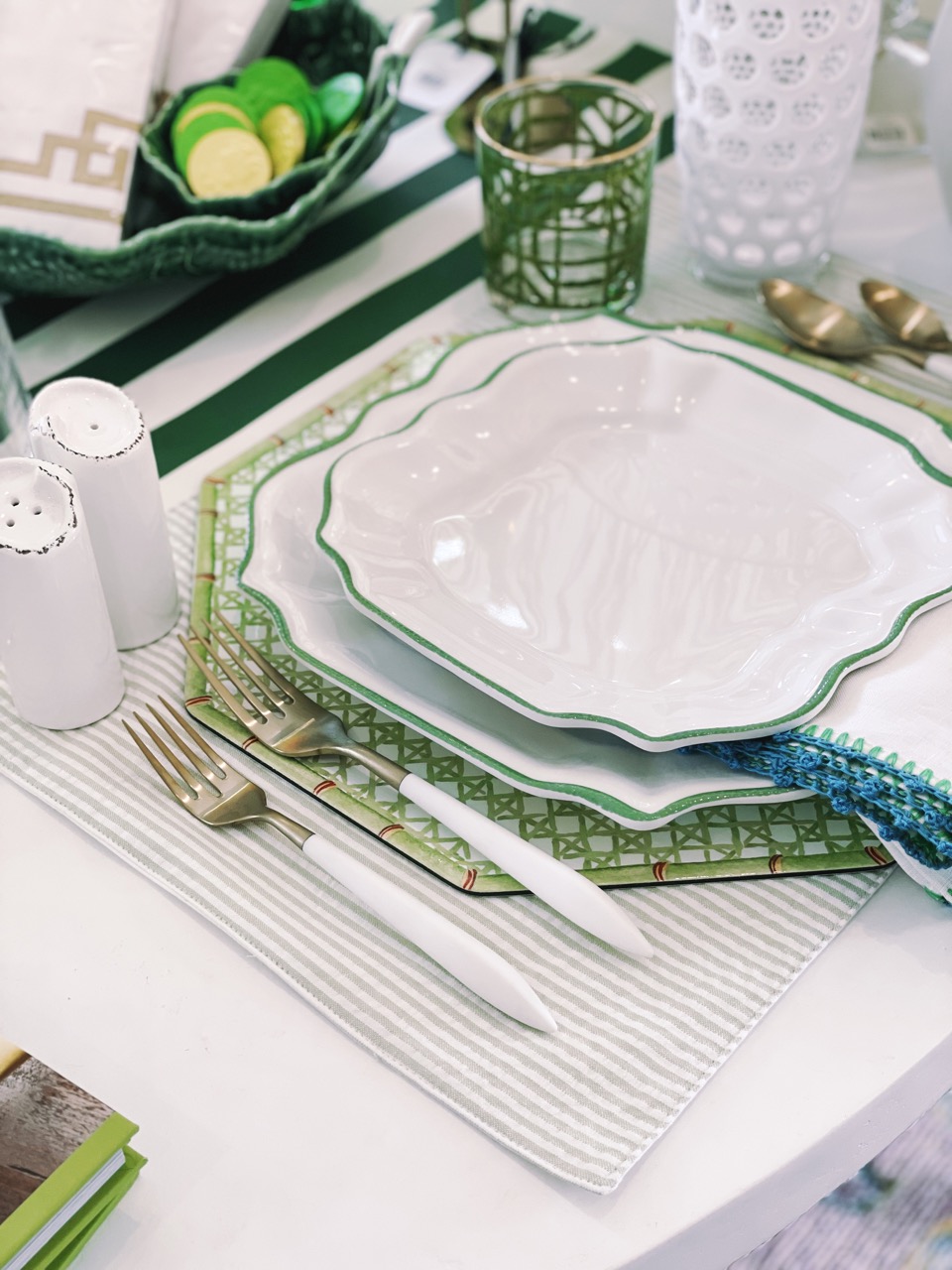 Ever wonder why St. Patrick's Day is such a celebration in America? There are roughly 35 million U.S. residents with Irish ancestry, and the current population of Ireland is only 5 million. Yes, that is correct, that number is more than seven times the population of Ireland. So, gather your friends, don your green and let's sham-rock!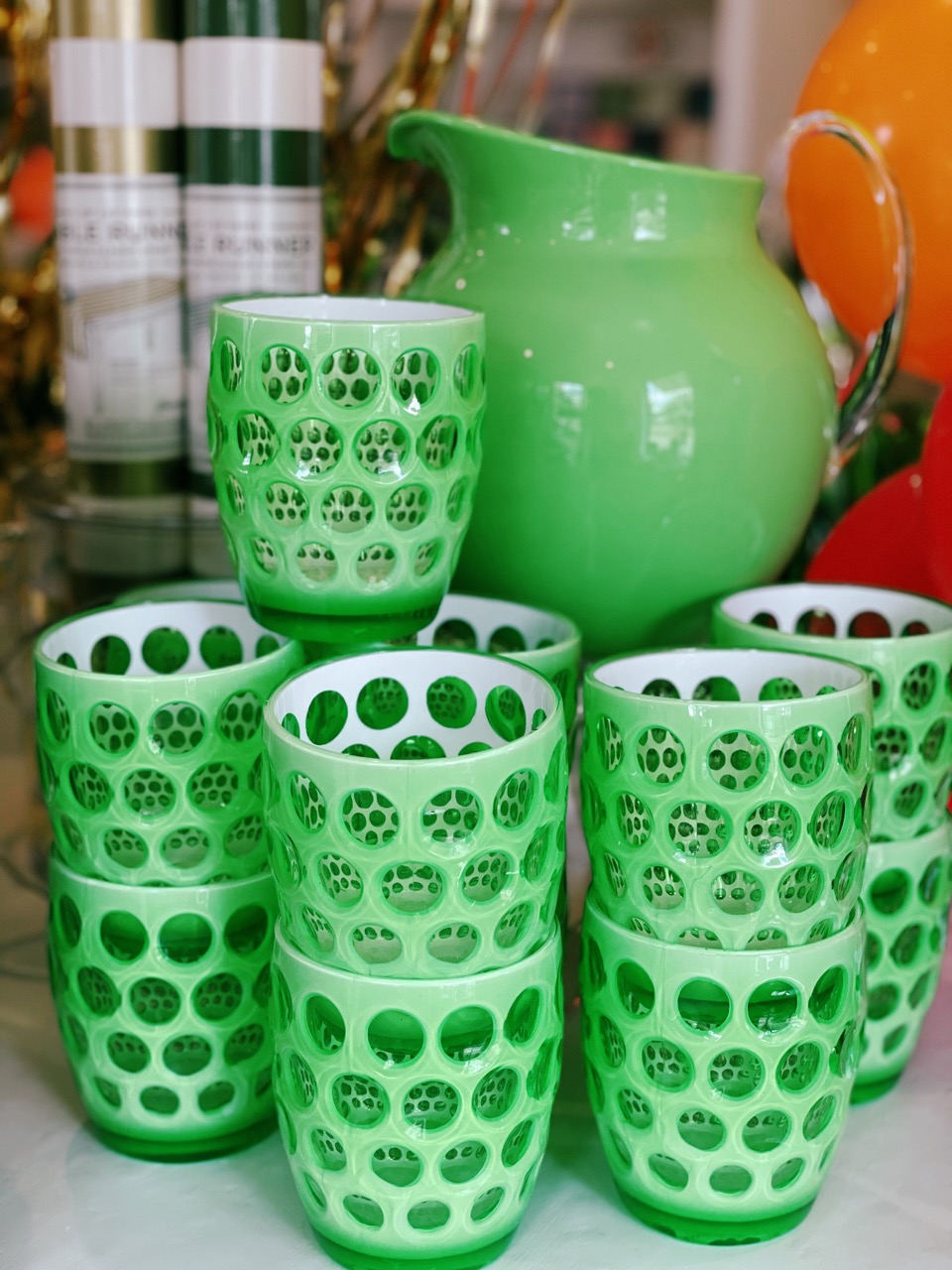 We love the color green.
It's fresh, bright, and gives us all the spring vibes. And we love how
St. Patrick's Day falls just as spring is about to burst forth with fresh blooms.
Green inspires us to bring the outdoors in for our Celtic décor. Fill your home with shamrocks, lily of the valley, or fresh herbs in delicate pots; whatever pleasing little white and green plants catch your eye. Set the table with our favorite Pinheiro cabbage dinnerware. They have been patiently waiting all winter and now is their time to shine! Layer in your crystal, antique linens, a few gold accents and you have a chic St. Patrick's Day ambiance.
There may be some of you who wait all year for corned beef and cabbage, go for it! Everyone else, do not worry, this St. Patrick's Day staple is an American novelty. Originally in Ireland, ham and cabbage made up the holiday's dynamic duo. For the American Irish immigrants, however, corned beef offered a less expensive substitute. You will also want to include a taste of early spring by adding some green to the table. Goddess dressing with an array of lightly blanched asparagus, broccoli, cauliflower, and snap peas add a nice light crunch. The cardinal rule of entertaining: Put a drink in guests' hands when they arrive, serve a decadent dessert, and guests will leave happy.
There are plenty of easy-to-find Irish Crème or whiskey cocktail recipes. However, this year we are going with a lighter more refreshing sip. After all, spring break swimsuits are looming just around the corner. Allow us to introduce you to the Éirtini (pronounced "air-tini"). Éire is the Irish word for Ireland, and this refreshing cocktail will have you dreaming of the lush Irish landscape in no time.
Your show-stopping dessert? Whip up a batch of Martha Stewart Chocolate Stout Cupcakes but make them your own by adding a few tablespoons of Baileys to the frosting. They are magically delicious!