Memorial Day Seafood Spectacular
Host a patriotic patio party!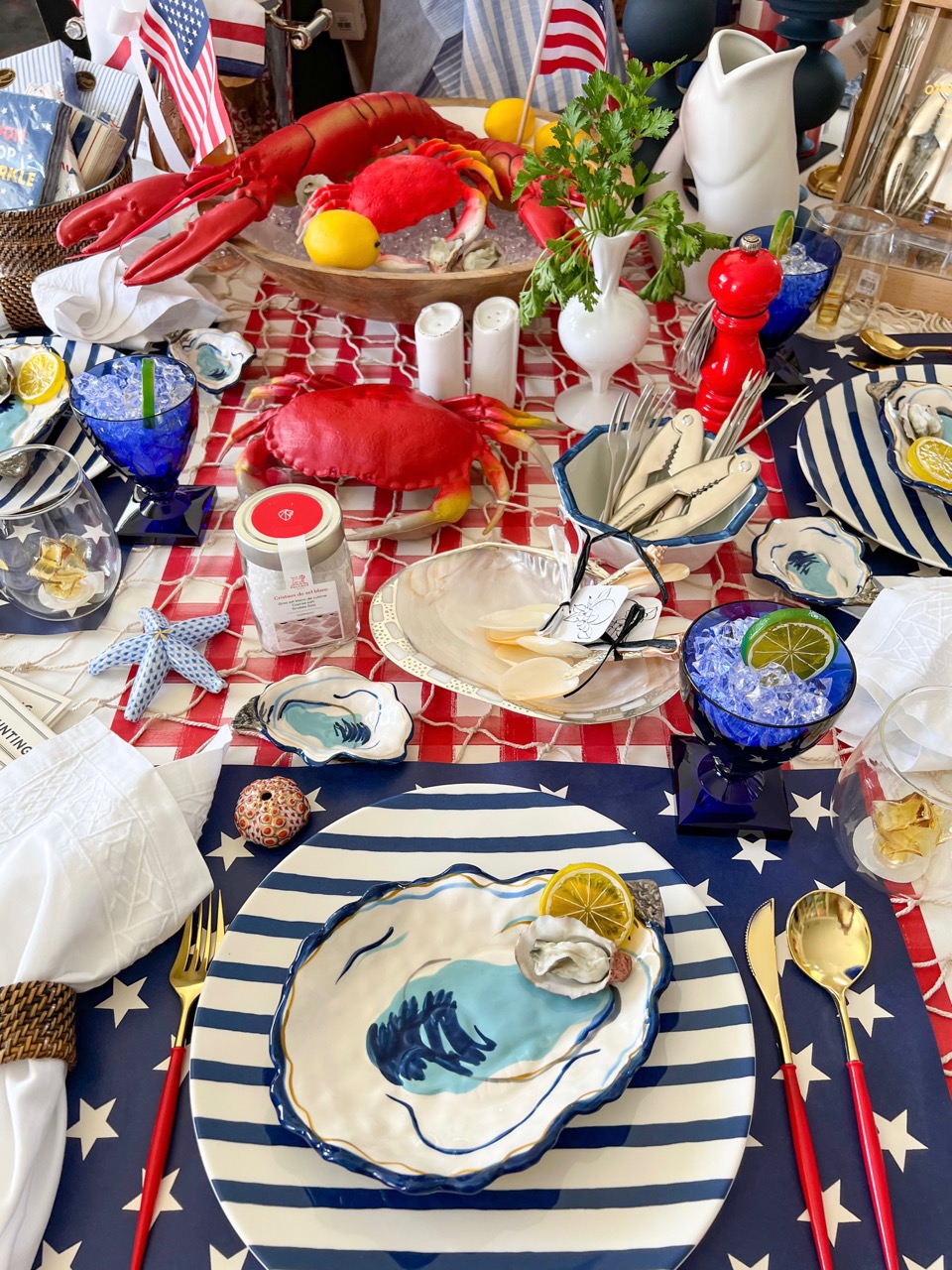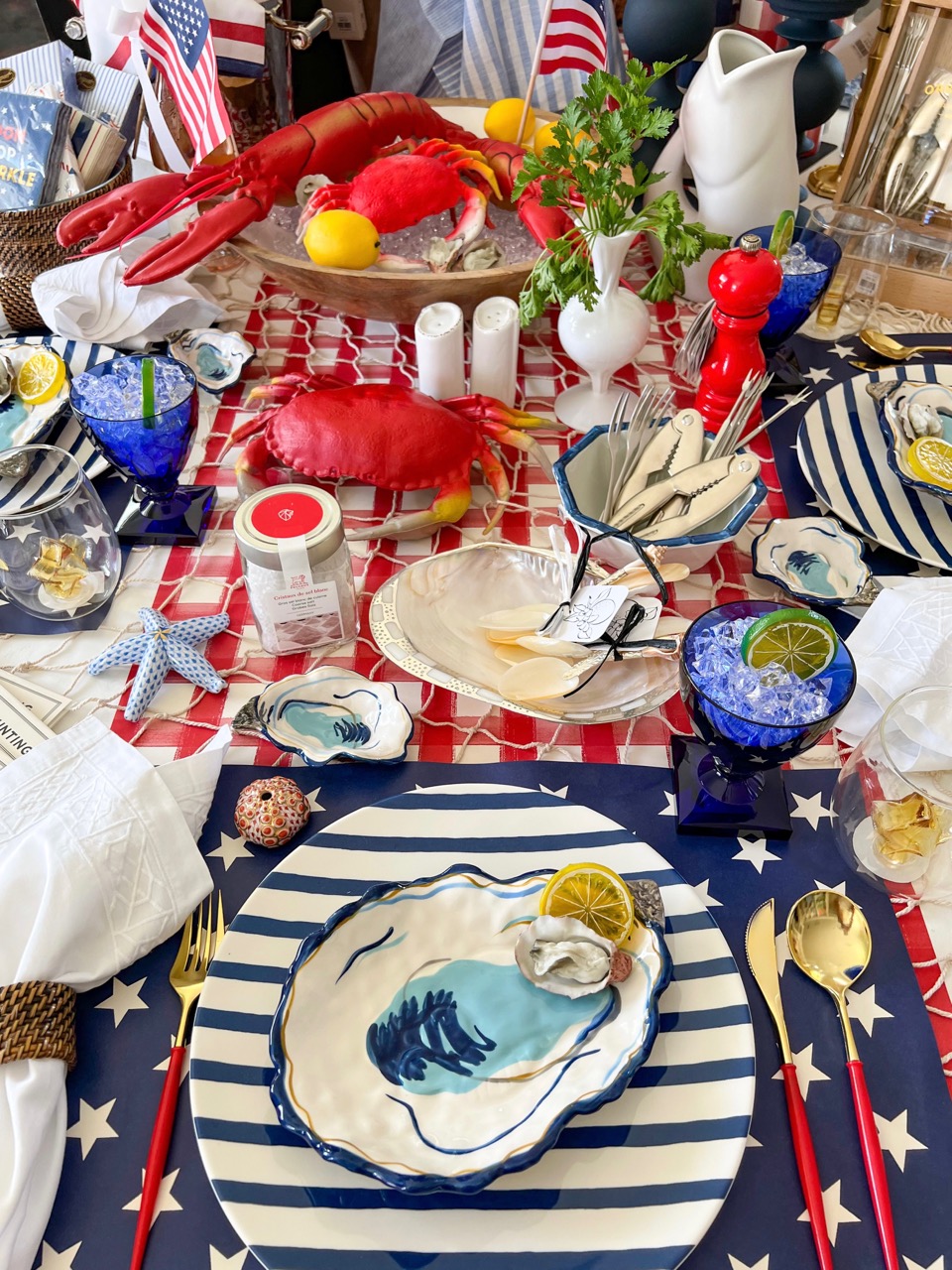 Clambake, low country boil, or a seafood boil; whatever you call it, we are loving the idea of hosting a seafood soiree this Memorial Day. This classic yet laid-back get-together is perfect for your summer entertaining, even if you don't live on the coast. Seafood boils can be found as far north as Maine, down to the low country of coastal South Carolina and Georgia, they are a staple in Louisiana life, and they even make an appearance on the shores of the Great Lakes. They are Americana dining at its best.

A seafood boil is a casual affair, and since this dish is so easy to make it is perfect for a large gathering, the more the merrier. The most traditional way to serve is to cover your outdoor table with newspaper and then simply pour your boil onto the middle of the table. Guests can fill their plates with the delicious spicy mound of shrimp, potatoes, onion, and corn. We have also been known to simply stand around the table and eat, no plates needed. When everyone is finished, simply roll up the paper, and toss it all in a trash bag.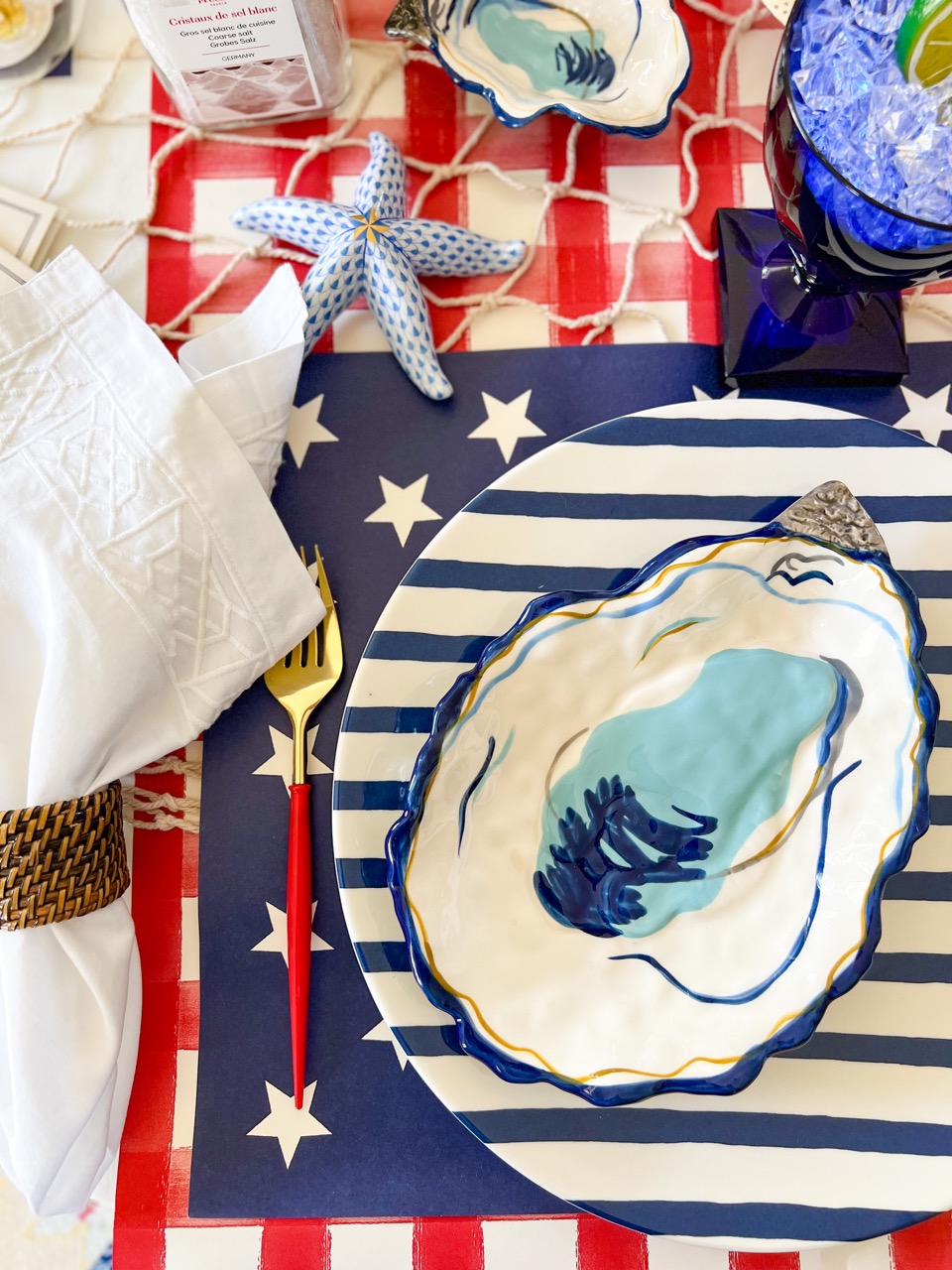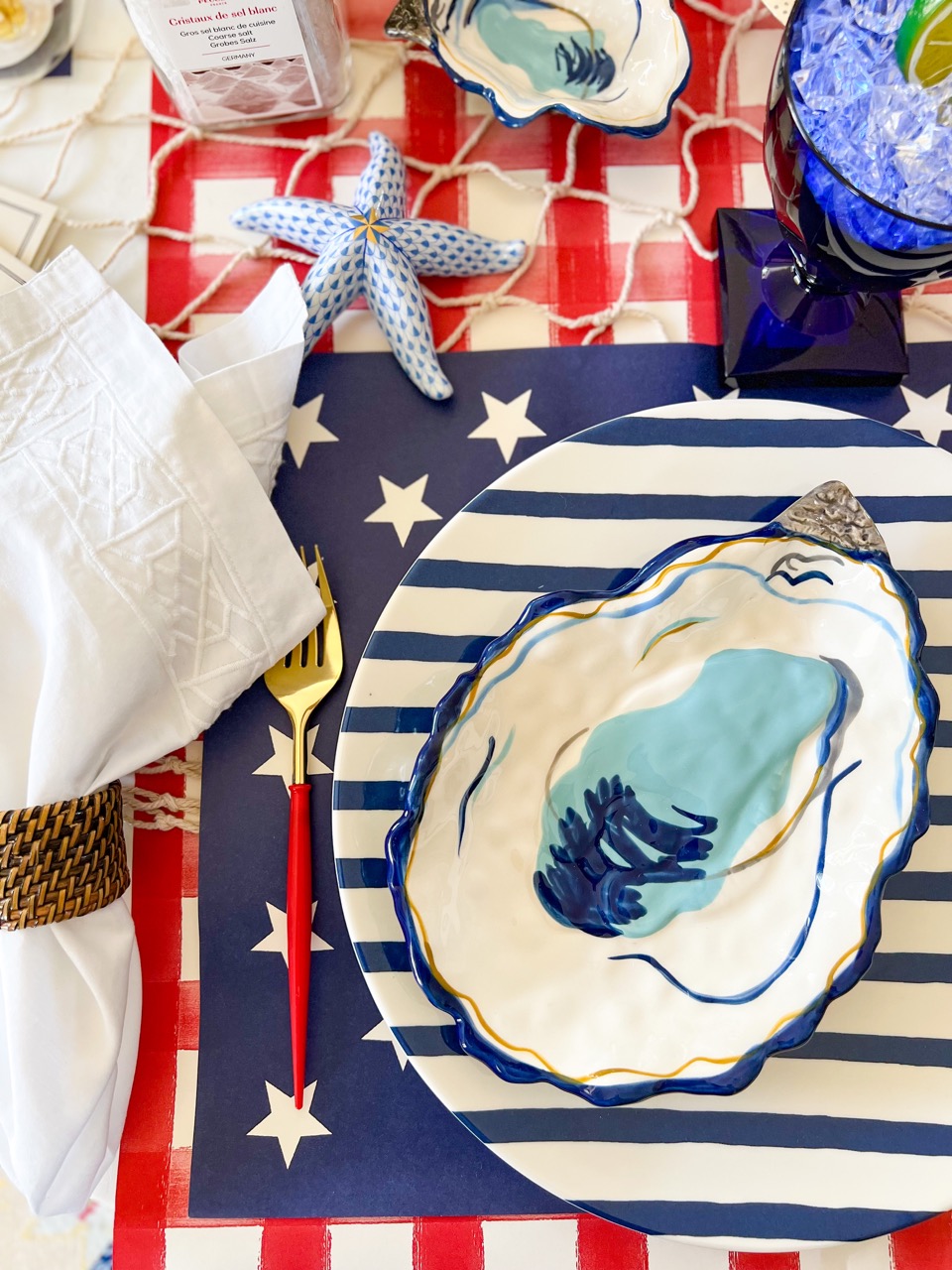 Elevate your boil
For a more sophisticated seafood boil, set everything out on a large platter and arrange the food by separating it a bit. This allows your guests to build their own plates with whatever they prefer. You can create individual serving buckets, complete with a little towel, lemons, and tools. It looks beautiful, it is a great way to add a pop of color, and it has all your guests will need to enjoy their supper.
Take your condiments seriously
Set out ramekins with plenty of lemon wedges, cocktail sauce, butter, and mustard for the sausage and potatoes. There is always much debate over the type of seasoning to have on hand. Many are die-hard Old Bay fans and some prefer a little more kick, "Slap Ya Mama" is our personal favorite. If you are serving shellfish, put out the necessary tools to crack open any tough shells, along with buckets or bowls for discarded shells.
Keep the bar simple
Embrace the casual attitude of a seafood boil, now is not the time to set up a plethora of liquors and mixers. Only two drinks are needed, ice-cold beer and white wine.
Set up a cooler or two allowing your guests to choose what they would like. Since the meal can be a bit messy, set a few open white wine bottles directly on the table.
For your holiday weekend, you cannot go wrong with a classic seafood boil. It tastes like summer on a plate, and remember, if it is not a little messy, you are not doing it right.
Shop the table
Red Classic Stripe Runner
$30.00
Flags and Hydrangeas Paper Guest Towel Napkins
$8.00
$5.00
Americana Taper Candles
$15.00
Die-Cut Star-Spangled Placemat
$30.00
$19.00
Anchor Swizzle Sticks
$20.00
$9.00
Ornamented Cabebe Shell Decorative Footed Tray
$48.00
Ornamented Cabebe Shell Decorative Footed Tray
Blue Painted Check Runner
$30.00
Patriotic Swizzle Sticks
$20.00
Die-Cut Life Preserver Placemat
$30.00
$19.00
Ghost Crab Figurine
$425.00
Oyster Shell Figurine
$370.00
Patriotic Bunting
$20.00