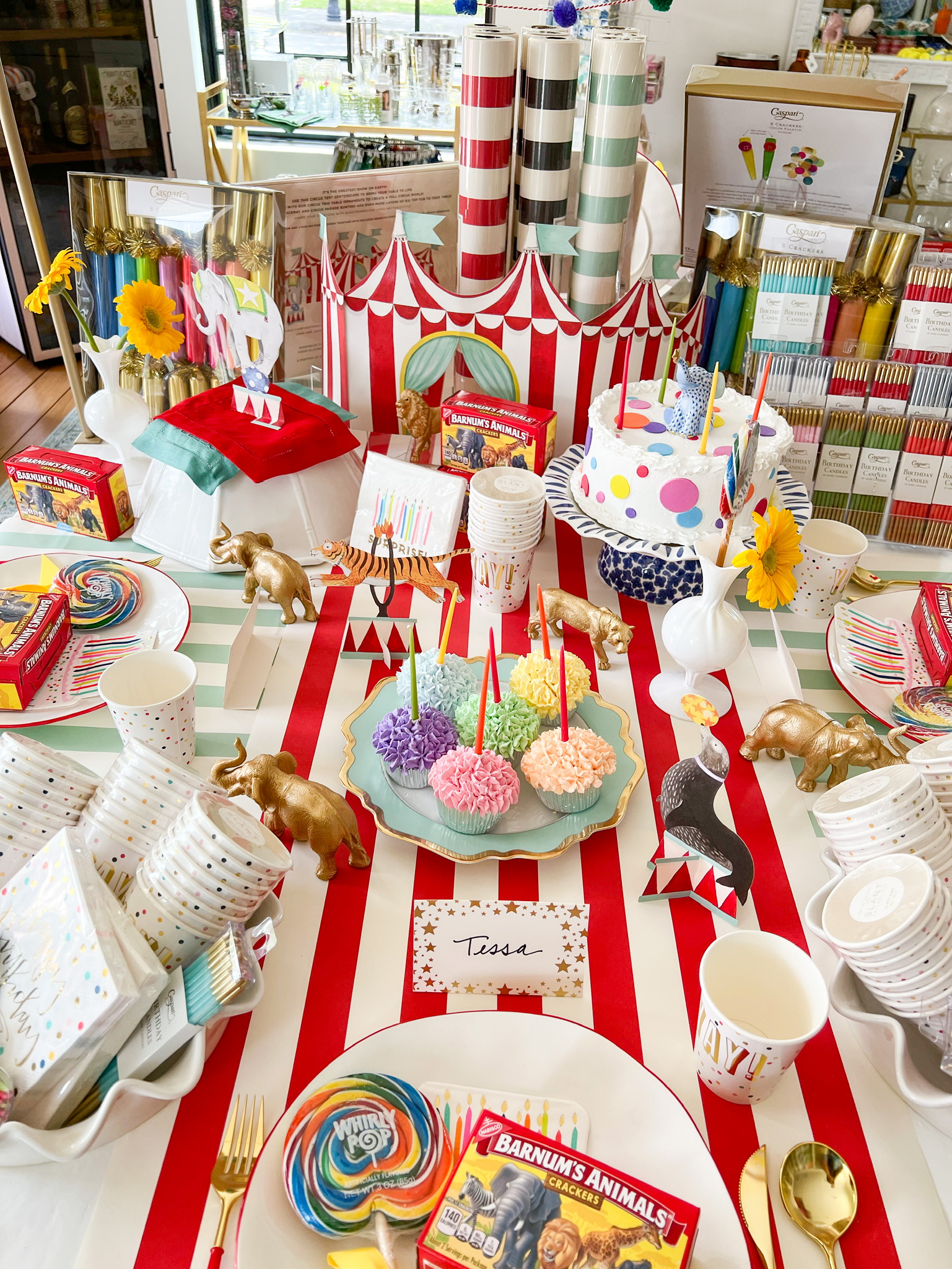 Ladies and gentlemen, boys and girls, step right up; the greatest show on earth has just arrived at Clementine! Hear the music, laugh at the clowns, and be thrilled by the perilous leaps of the acrobats! Well, perhaps we have no acrobats for you, but we are ready to host one spectacular jaw-dropping party as you have never seen before. So come one, come all, the circus has come to town!
For a return to the rich tradition of the circus, you will need fun colors, indulgent finger food, lively entertainment, and if you are feeling a bit wild perhaps some eccentric costumes. How, you ask, will you bring the big top to your home? Why with gleaming and glittering red and gold and wondrous surprises for young and old, of course.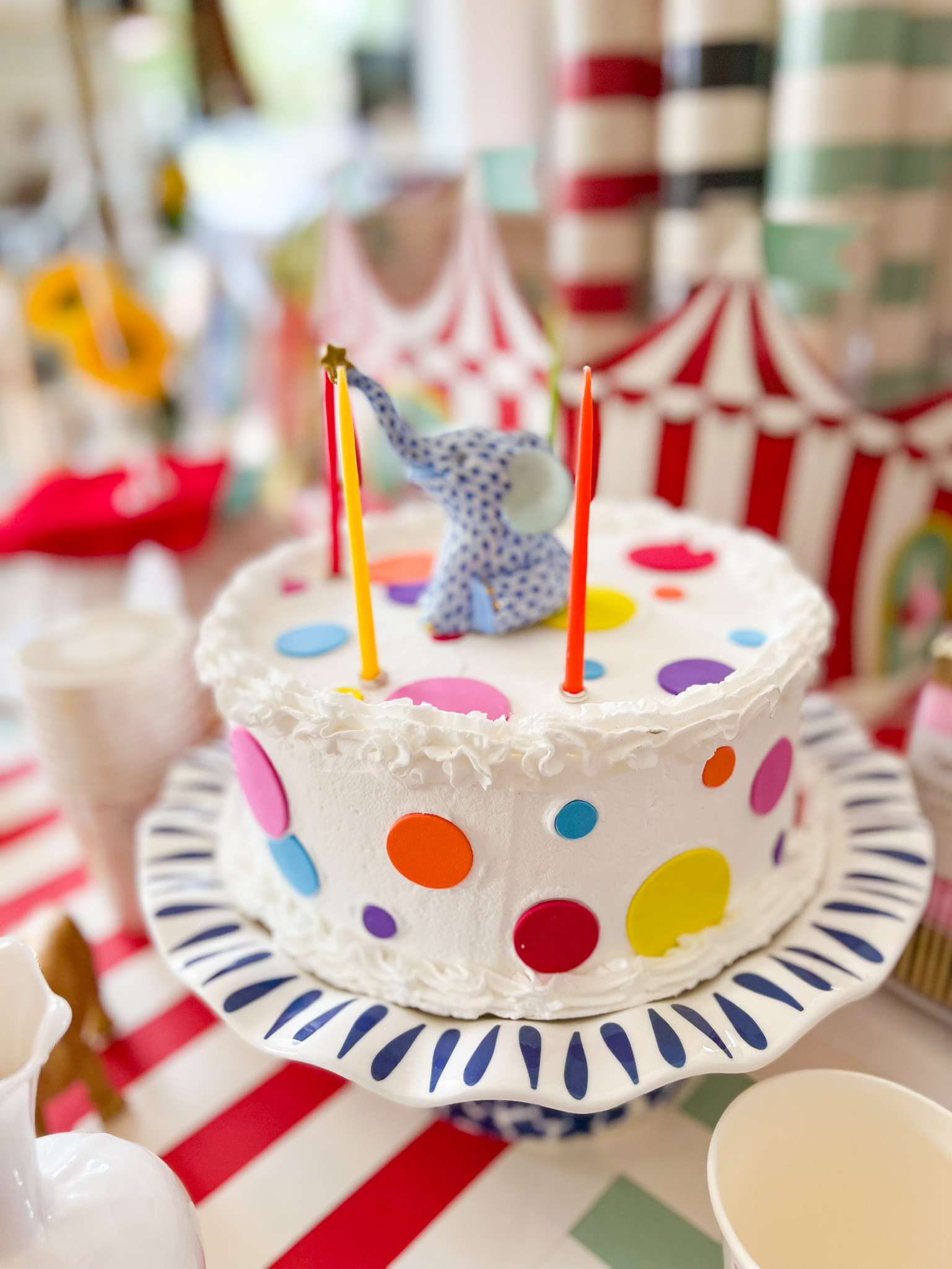 Let's start with the big top and set the scene with our circus tent centerpiece. When placed on our classic red and white stripe table runner, imaginations are sure to run wild! But don't stop there, add in our circus trio ornaments to dance around your table.
Instead of your usual vases, put together simple yet creative floral arrangements in popcorn boxes. Simply insert a glass filled and presto! These will positively pop when filled with soft white hydrangeas. Their fluffy blooms mimic the look of popcorn.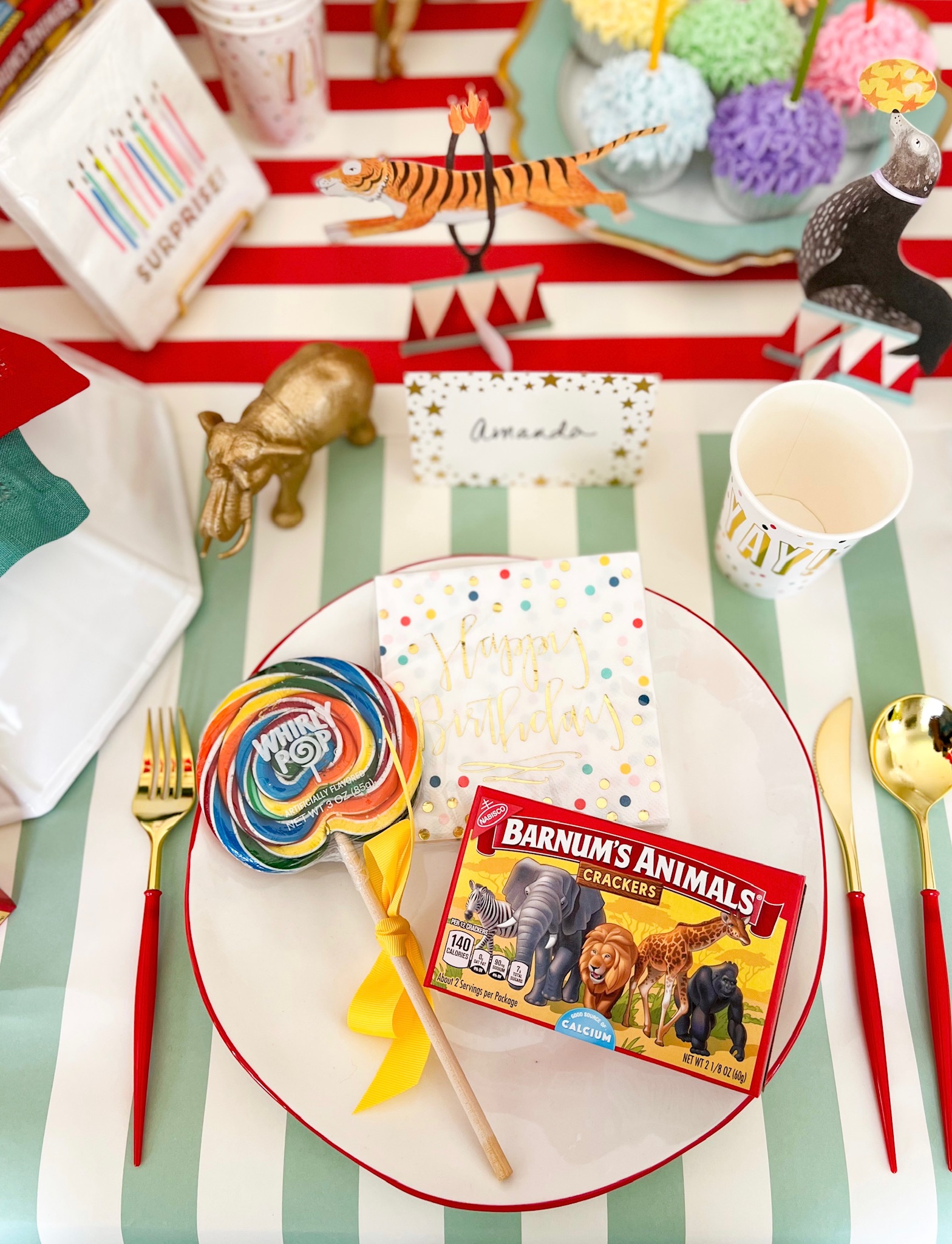 One must tame the wild beast with delicious treats. Hot dogs are a circus staple, elevate these traditional treats by serving hot dogs wrapped in crescent rolls. Top secret hint, Trader Joe's has some wrapped in phyllo dough in the freezer section…these are always the first to go, so pick up more than you think is necessary. Now there is no such thing as a circus without popcorn! You can splurge and purchase a popcorn machine, or purchase some popcorn bags and prefill them for an easy grab-and-go snack.
To keep your acrobats full of courage, an Aperol Spritz will do the trick. They deliver a bright burst of zesty orange and have the perfect mix of herbs and vanilla. The color alone will have your guests ready to walk the tightrope. And for a touch of silly, add clown noses to bright paper straws and set them on your bar.
If your three-ring circus is for the little clowns in your life, set up some classic games. Ring toss, tin can knockdown, face painting and do not forget the prize booth. A quick trip to the dollar store should supply all your prize needs; water guns, bubbles, slinkies, silly putty, the sillier the better.
You may not fly through the air with the greatest of ease, no longer daring young lady on the flying trapeze, but even better…at this circus party, you will be the ringmaster!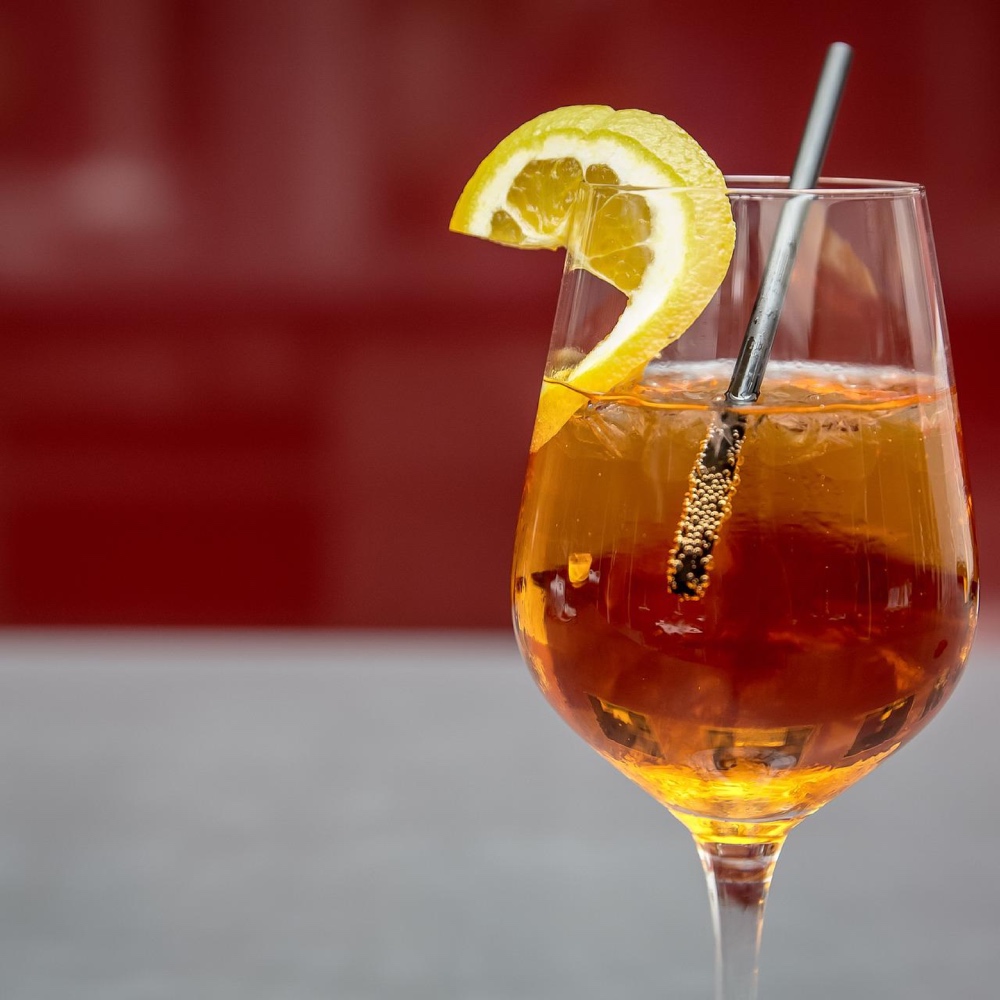 Big Top Aperol Spritz
Aperol
Prosecco
Club Soda
Slice of fresh orange
Directions:
Fill a wine glass with ice, add Aperol, Prosecco, club soda, and a slice of orange.
The generally accepted ratio is equal parts Aperol and Prosecco plus a splash of club soda.
However, feel free to play around with the ratio until you find just what suits you.
Bring Home the Big Top
Red Classic Stripe Runner
$30.00
Yay! Paper Cups
$6.50
Circus Trio Table Ornaments
$17.00
Circus Tent Centerscape
$20.00
Birthday Candles | Ocean
$6.00
Reach for the Stars Figurine
$440.00
Reach for the Stars Figurine
Dancing Elephant Figurine
$175.00
Dancing Elephant Figurine