Ski Week, that magical time in February, when the kids get a week off from school and we all head to the mountains to enjoy a change in altitude. We would personally like to thank that first family, years ago, who said "You know how George Washington would like us to celebrate his birthday? By skiing!" And the whole of central Florida followed them, to the tune of schools finally giving in and granting the kids an extended holiday.
Whether you have been crushing it on the black diamonds, snow-plowing on the greens, or perhaps spending your week dodging alligators in the Florida lakes, we all deserve the après-ski.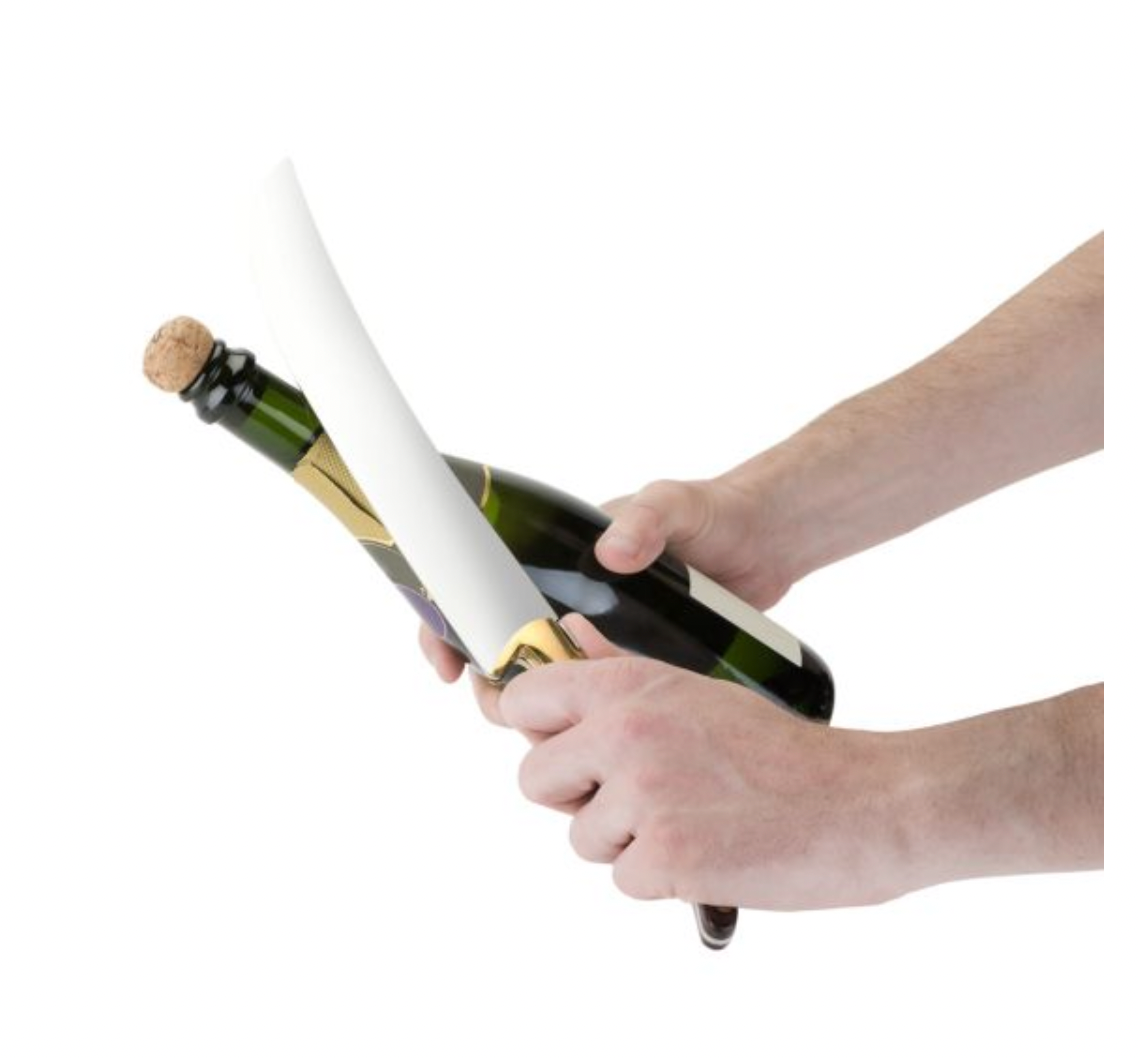 Saber than Savor
Are you ready to elevate your party to the next level? We have you covered, champagne sabering! Our resident Bonapartist tells us champagne sabering became popular under Napoleon. It was he who said, "I drink champagne when I win, to celebrate... and I drink champagne when I lose, to console myself." No one will doubt your commitment to the perfect après-ski when you pop open a bottle bubbly with a sabre.
Snag your saber
With the snowflakes falling and the bubbles rising you cannot go wrong by serving fondue for a classic après-ski. It is delicious, decadent and easily tailored to your guests. Let us take a moment to discuss fondue etiquette. According to Swiss lore, it is de rigueur to sip a nice crisp white wine or Kirsch (a type of brandy) while enjoying fondue. You must never stir fondue counterclockwise – you must stir clockwise or in a figure-eight pattern. Be sure to twirl in order to not drip. Most importantly, one must never follow cheese fondue with chocolate fondue, sacré bleu!
When it comes to setting your table, there are many offerings to adorn your fondue: cubed baguette, sliced apples & pears, chopped radishes and fennel, blanched broccoli and cherry tomatoes. If you feel like adding a healthy twist, roast some veggies for dipping: brussels sprouts, fingerling potatoes, and shallots. Finally, no fondue table is complete without a few little bowls with cornichons and pickled onions. If the idea of fondue just seems too daunting, not to worry, a simple bolognese is always a hit at any après-ski.
Now, channel your inner Jane Birkin, turn up the Serge Gainsbourg station, and enjoy!