The Olympics Opening Ceremony - an exhibition of music and dance showcasing the host country's history and culture, followed by the Parade of Nations, building to a crescendo with the lighting of the Olympic torch… But let's be honest, the Parade of Nations is our favorite part. It's the red-carpet event of the season and we are just dying to see who will be the best and worst dressed countries.
This year, the Opening Ceremony is Friday, February 4th, and what better way to celebrate the end of dry January than with an Opening Ceremony party! Given we still have a bit of PTSD from the hosting the holidays, we are going to take a tip from our daughter's seventh-grade geography teacher and ask ourr friends to bring an hors d'oeuvre, dish, or dessert from their favorite country. It's fun, it's different, and yes, we know a bit lazy of us, but not to worry, the table will be beautiful and the cocktail game will be strong.
Perhaps you are feeling a bit more ladylike and want to host a proper dinner party. But seriously, who has time to master the art of Chinese cooking? Kick off those New Year resolutions by giving yourself some grace. Keep it simple and make a big batch of Wonton Soup, then pick up the rest of your offering from your favorite Chinese restaurant. The soup is simple, easy and will fill your house with the delicious scent of homemade cooking. If you haven't checked out SkinnyTaste.com, it's a must.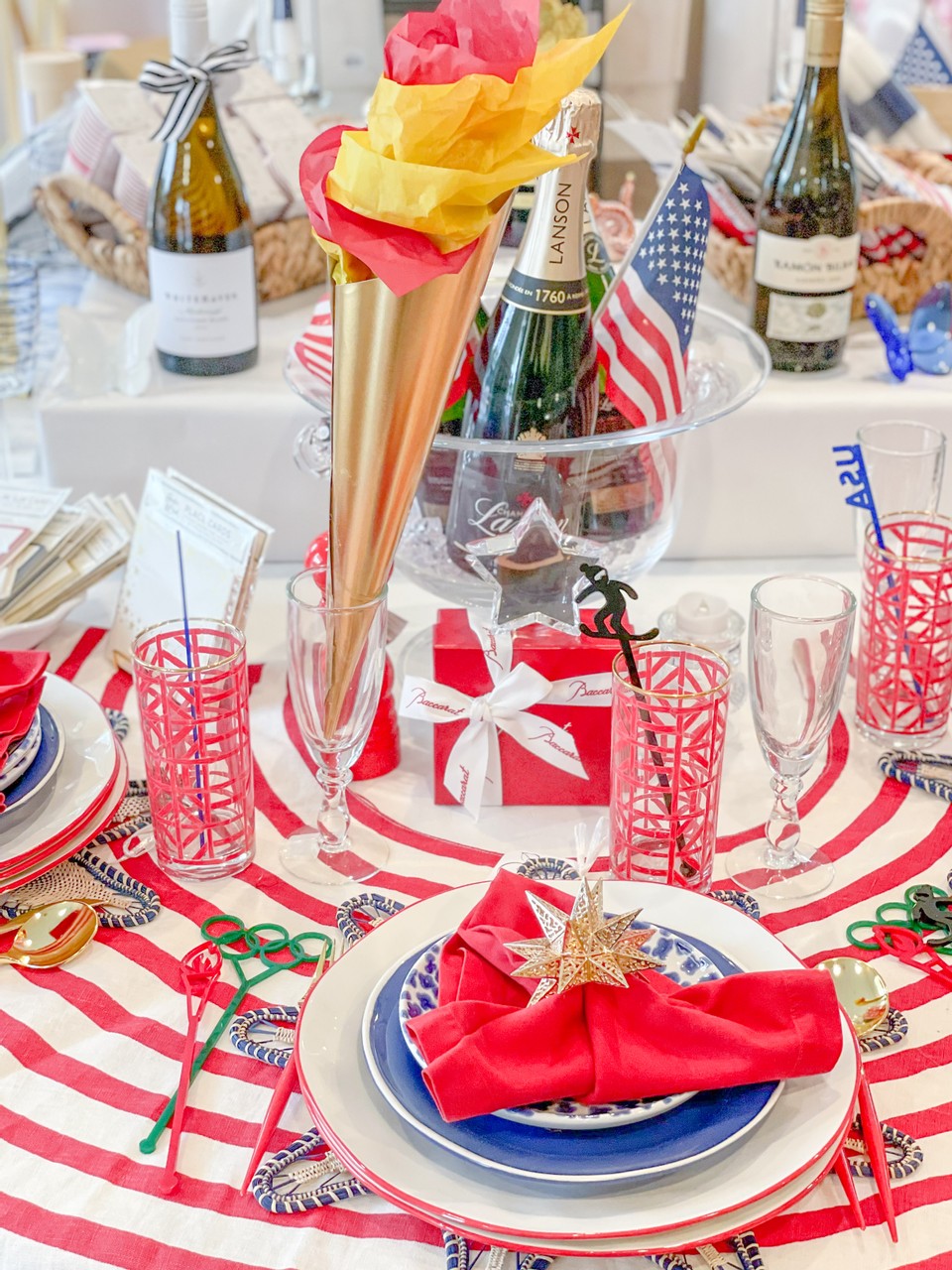 Now that dry January has ended, what will you be sipping?
We love a signature themed cocktail! My bar cart will have a pitcher of Star-Spangled Gimlets on ice – (don't tell anyone, but this is actually Ina Garten's Pomegranate Gimlets). And just because we are dying to use our new champagne flutes – we will pop a couple lifesaver gummies in the glass to represent the Olympic Rings.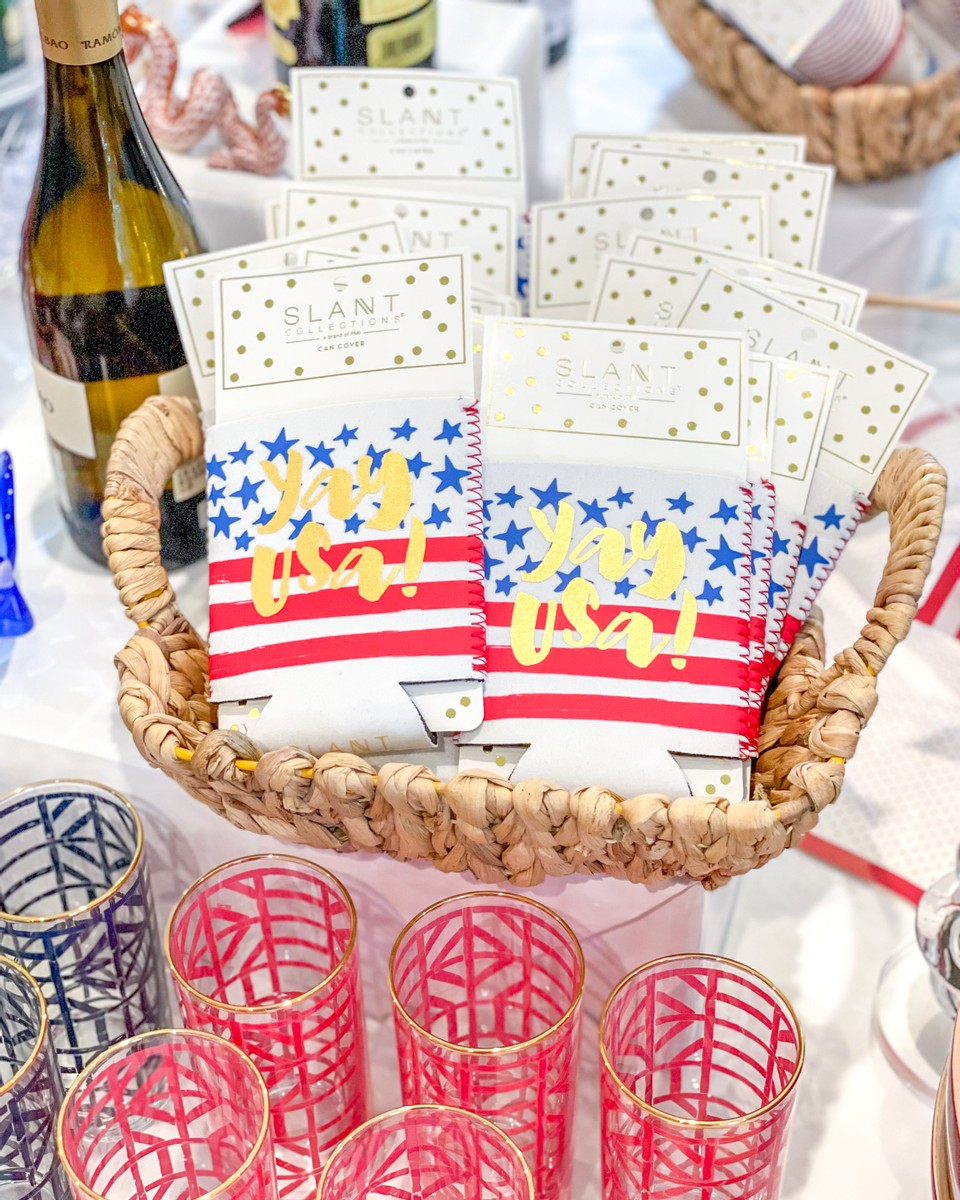 The Events!
We all have that one friend who joined the curling team at the local ice rink just to really get in the spirit (ps, it's Amanda). In reality, most of us are more of a trivia people. There are a multitude of websites with Olympic trivia. Print up some fun cards and display them on pretty little trays around your home.
Here in Florida, we have no snow for snowball wars or hot tub challenges, but we can get creative. How about skateboard "luge" races? Simply sit on your kid's skate boards and have races down the street. But do be careful, my friends. We happen to know of one husband in town who has a wicked scar from racing a post-surgery knee scooter.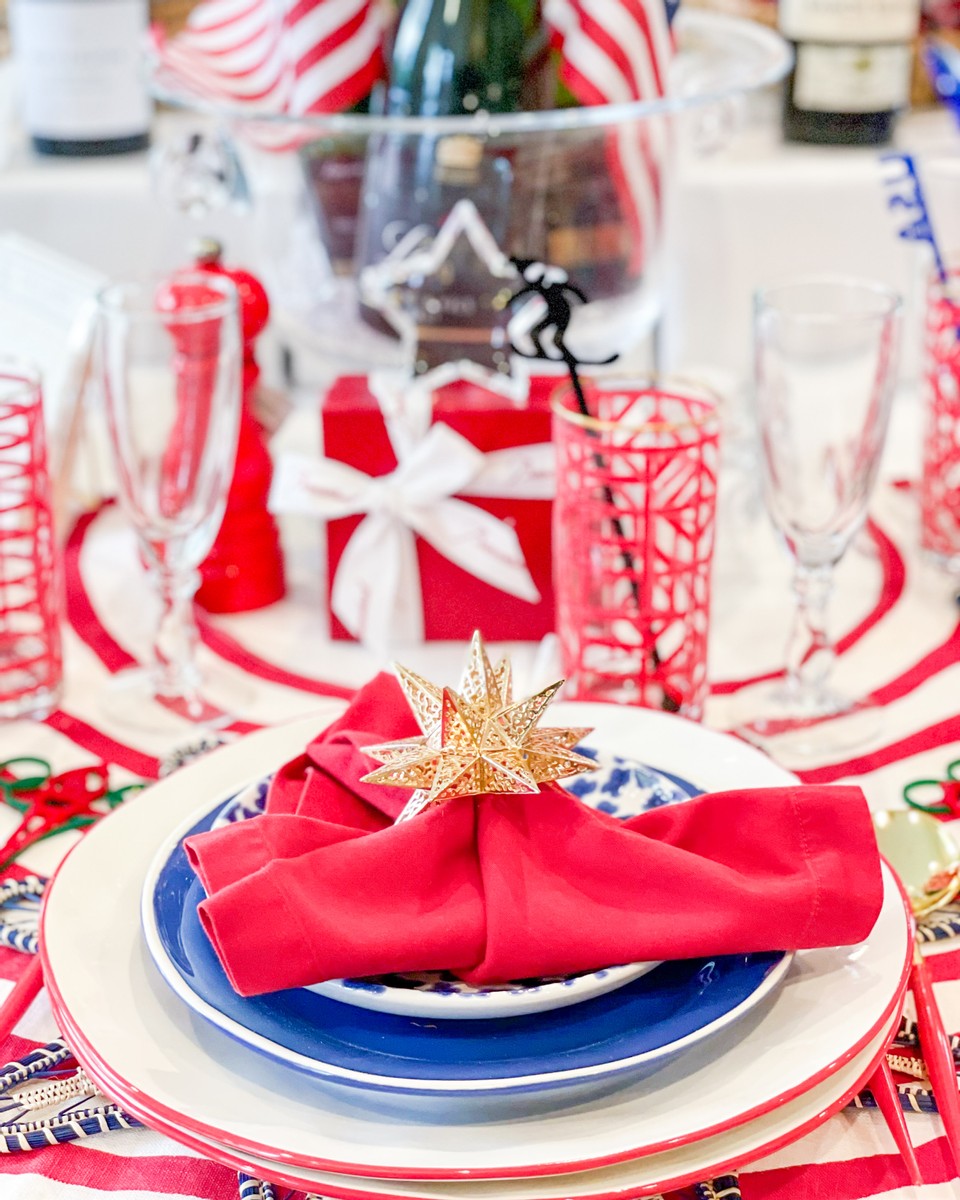 And what might you ask, will be the best part of this year's Olympics? 
We will not feel scammed by the end results! There will be no rug pulled out from us, like when we found out Navarro Cheer only competes against one team! Really, are you kidding me!? All that work, the tears, hours of my time invested in Monica, Gabi, Morgan, and La'Darius …. Only to find out you compete against one team!?! You will not fool us again, Netflix. This month we will spend our winter nights curled up in an old-school Ralph Lauren sweater cheering on the good ole USA!
Get the goods!
Yay USA Koozie
$4.00
$2.00
USA Drinking Team Paper Shot Cups
$5.00
$2.50
Chroma Salad Plate | Blue
$20.00